E-Log - Galel Fajardo 2022 WRLL 50/70 Baseball Regional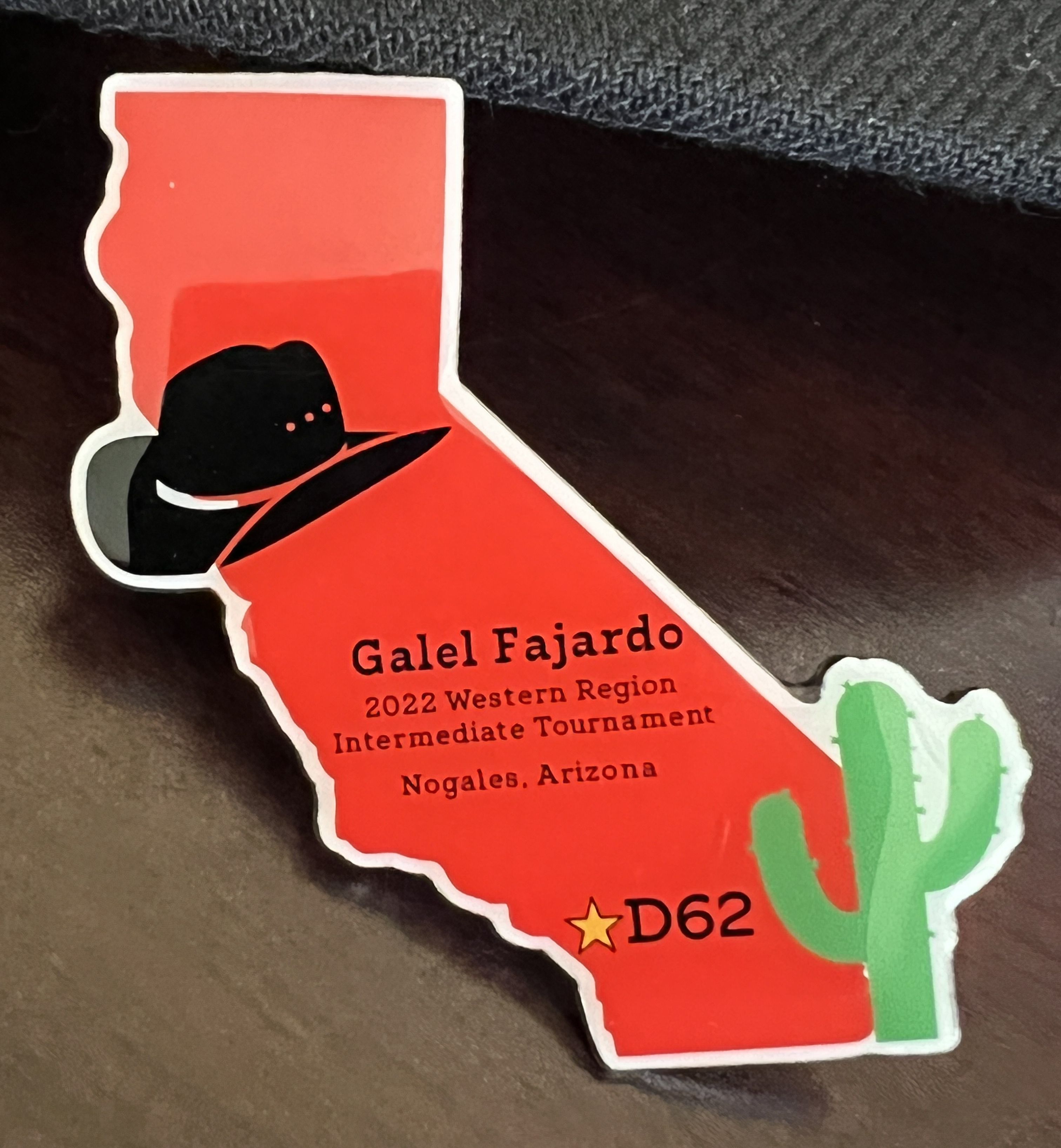 What an incredible honor to serve as an umpire for the Little League West Region Intermediate Tournament - Nogales.
Definitely the most challenging experience I've had in my umpiring career, but it made me a better umpire.
The people of the town of Nogales, Arizona are some of the best I've ever met in all my travels. Nogales will always have a special place in my heart!
I'm incredibly grateful to all the people who've poured into me so I could have this opportunity of a lifetime.
Also incredibly grateful for the friends who drove out all this way to help cheer me on. You are more than friends - you are my family. I am humbled by your kindness and love towards me.
May the memory of Joe Chavez live forever. Semper Fi!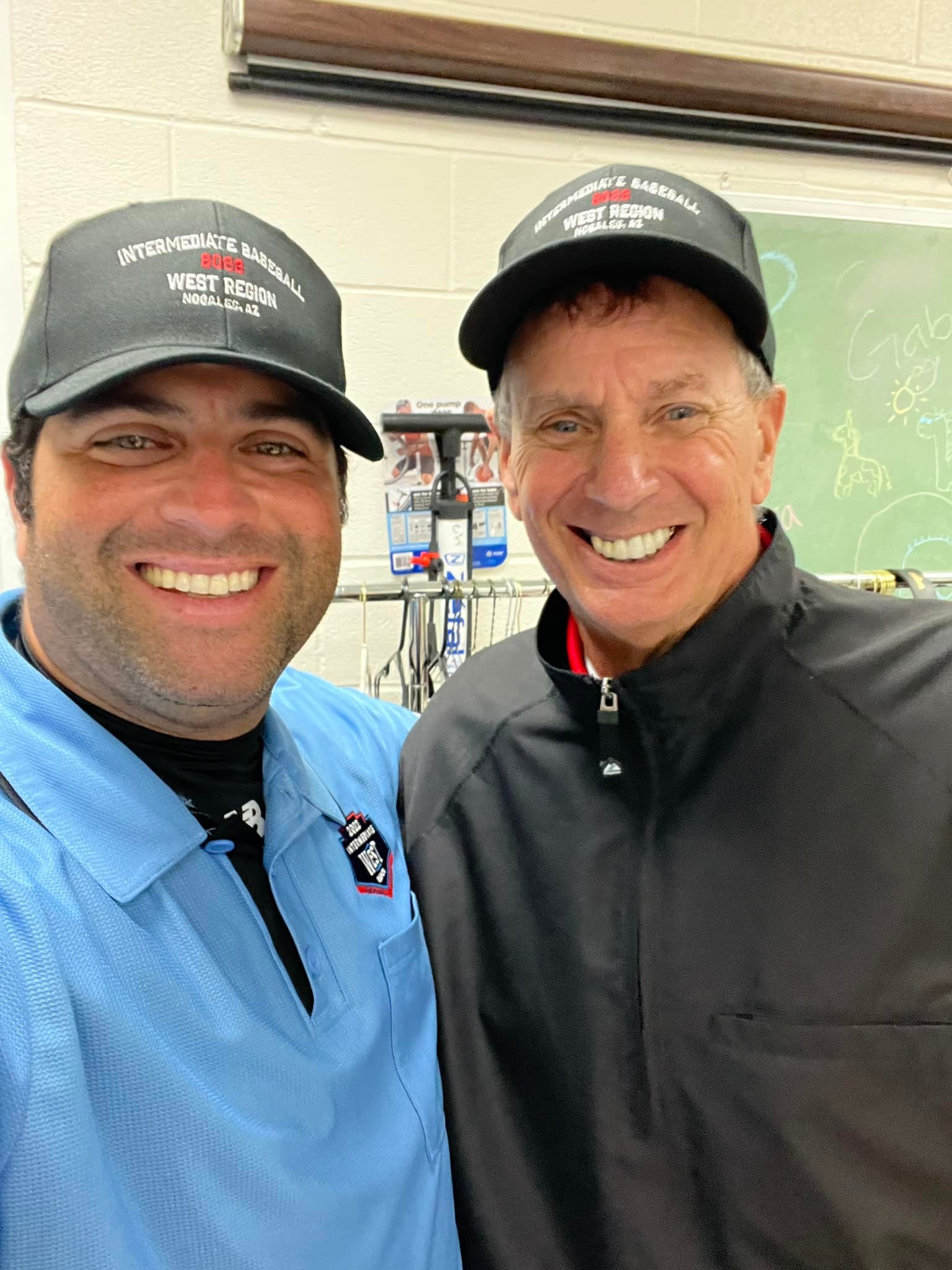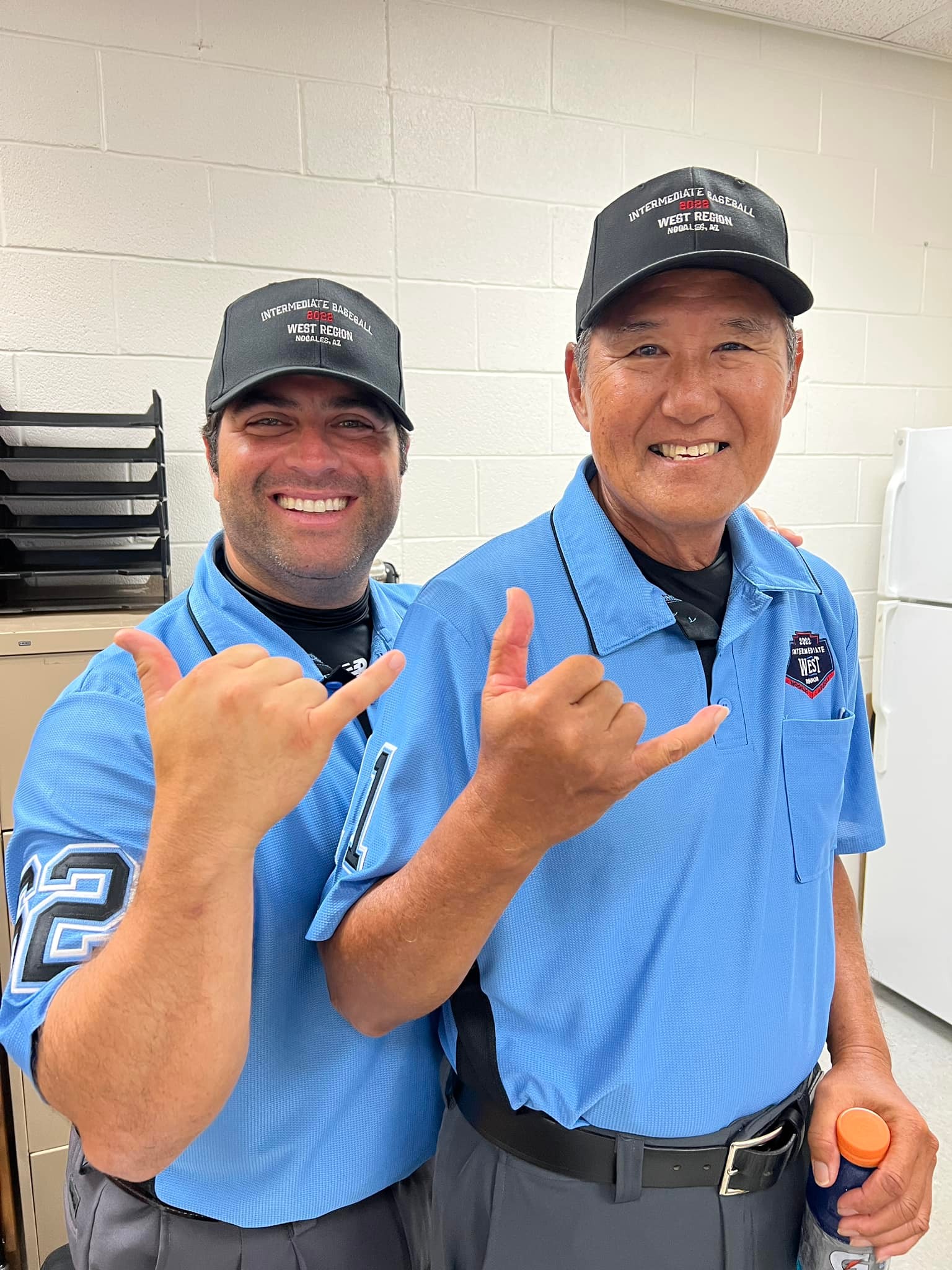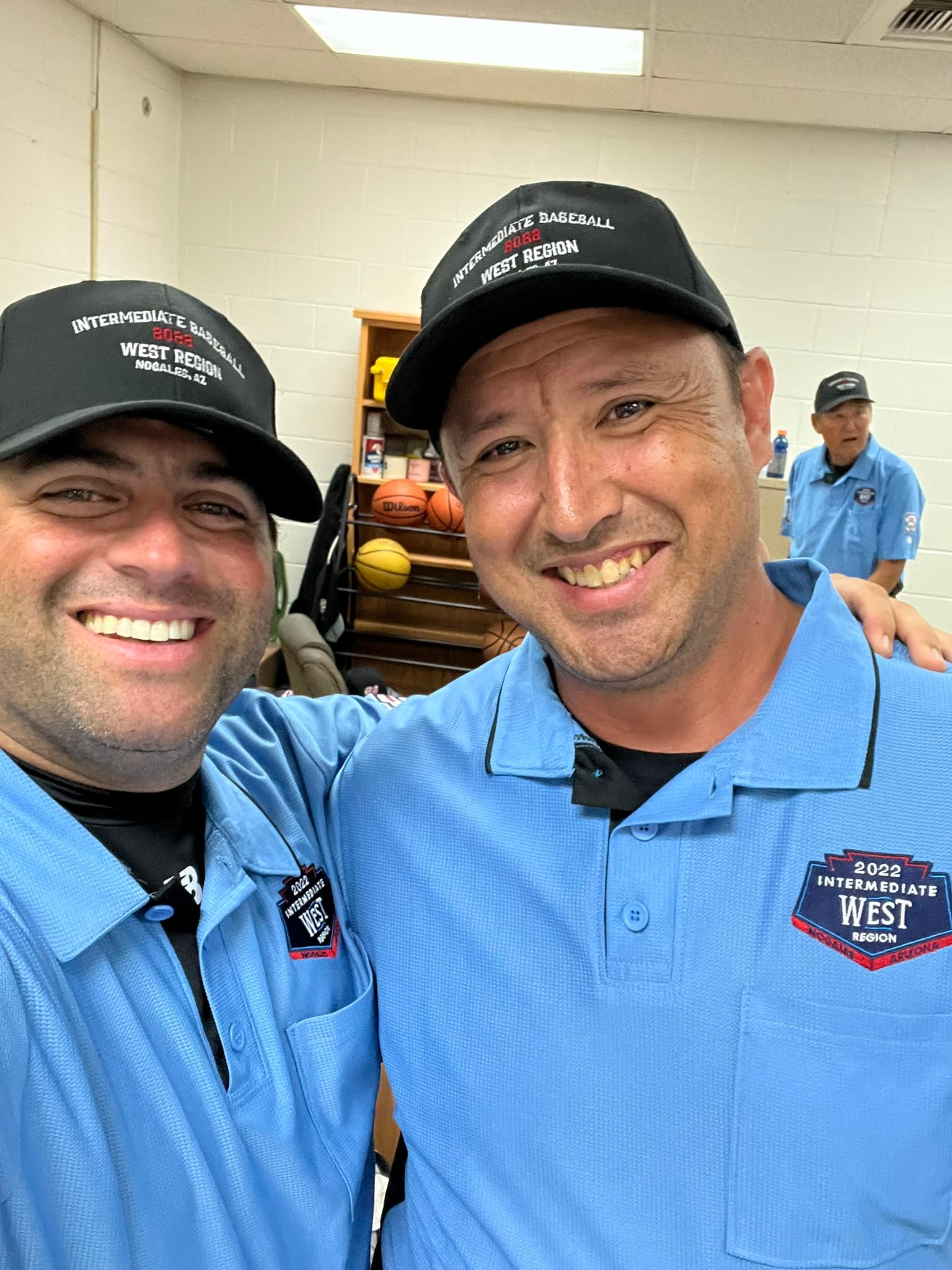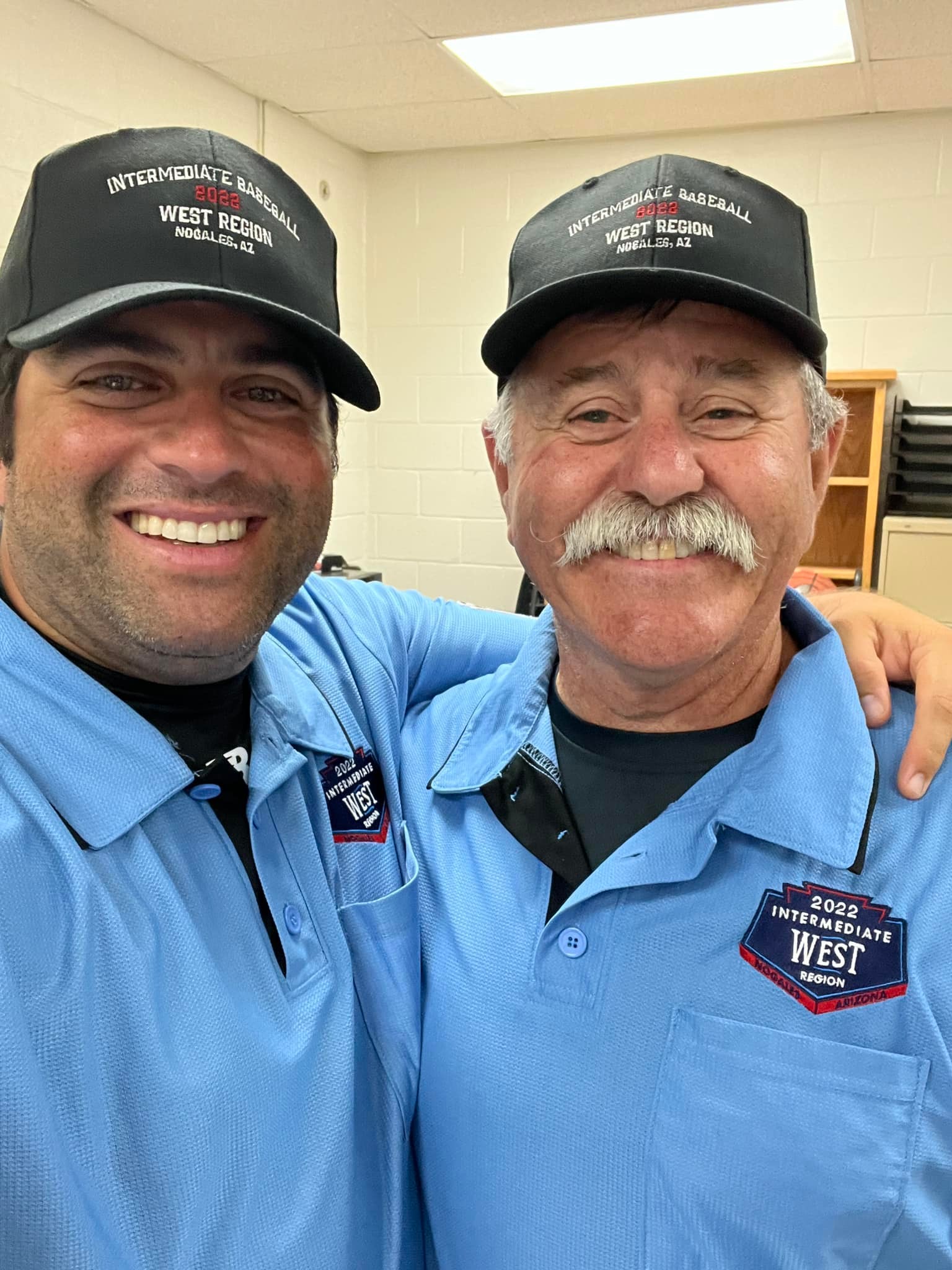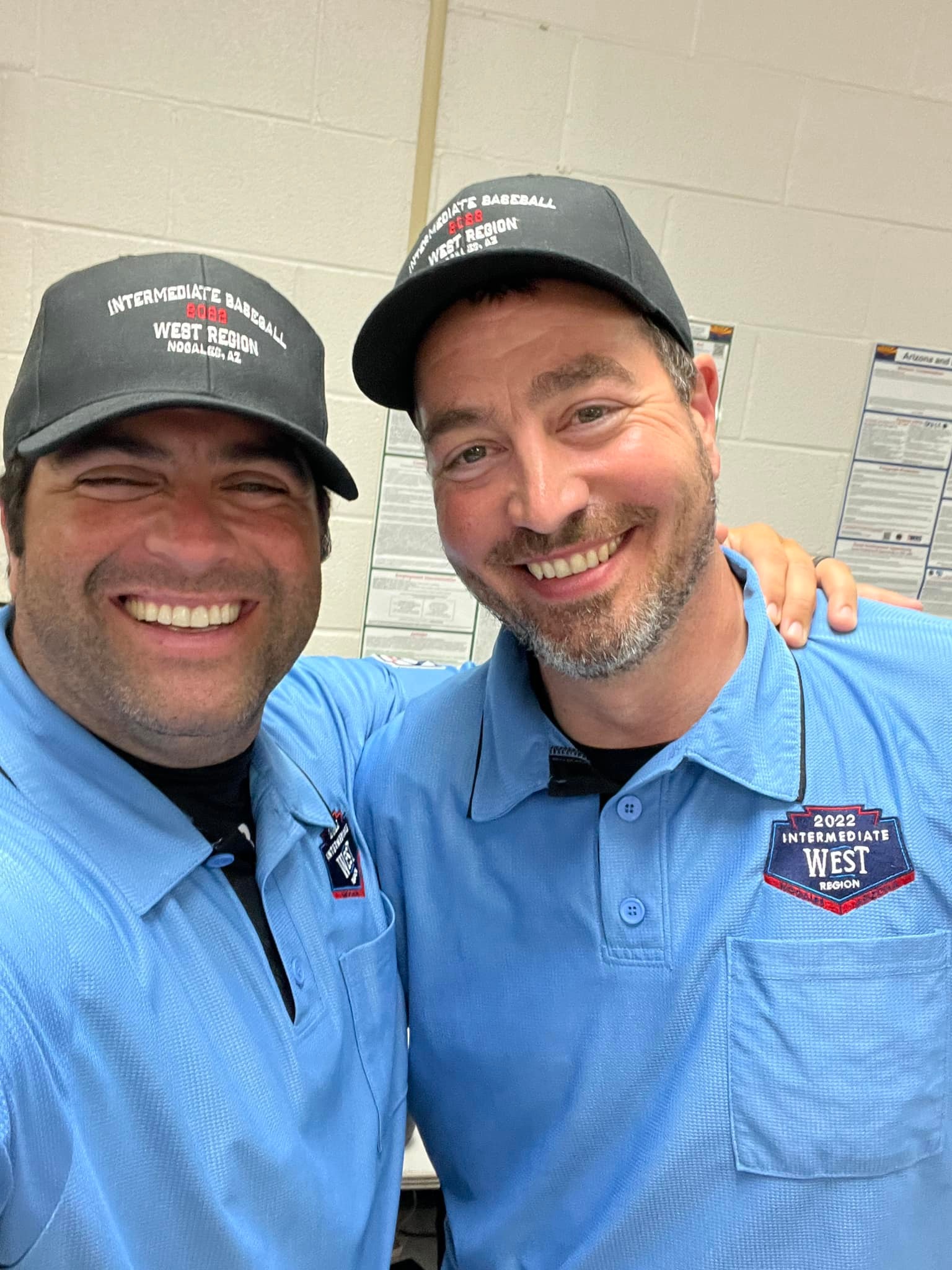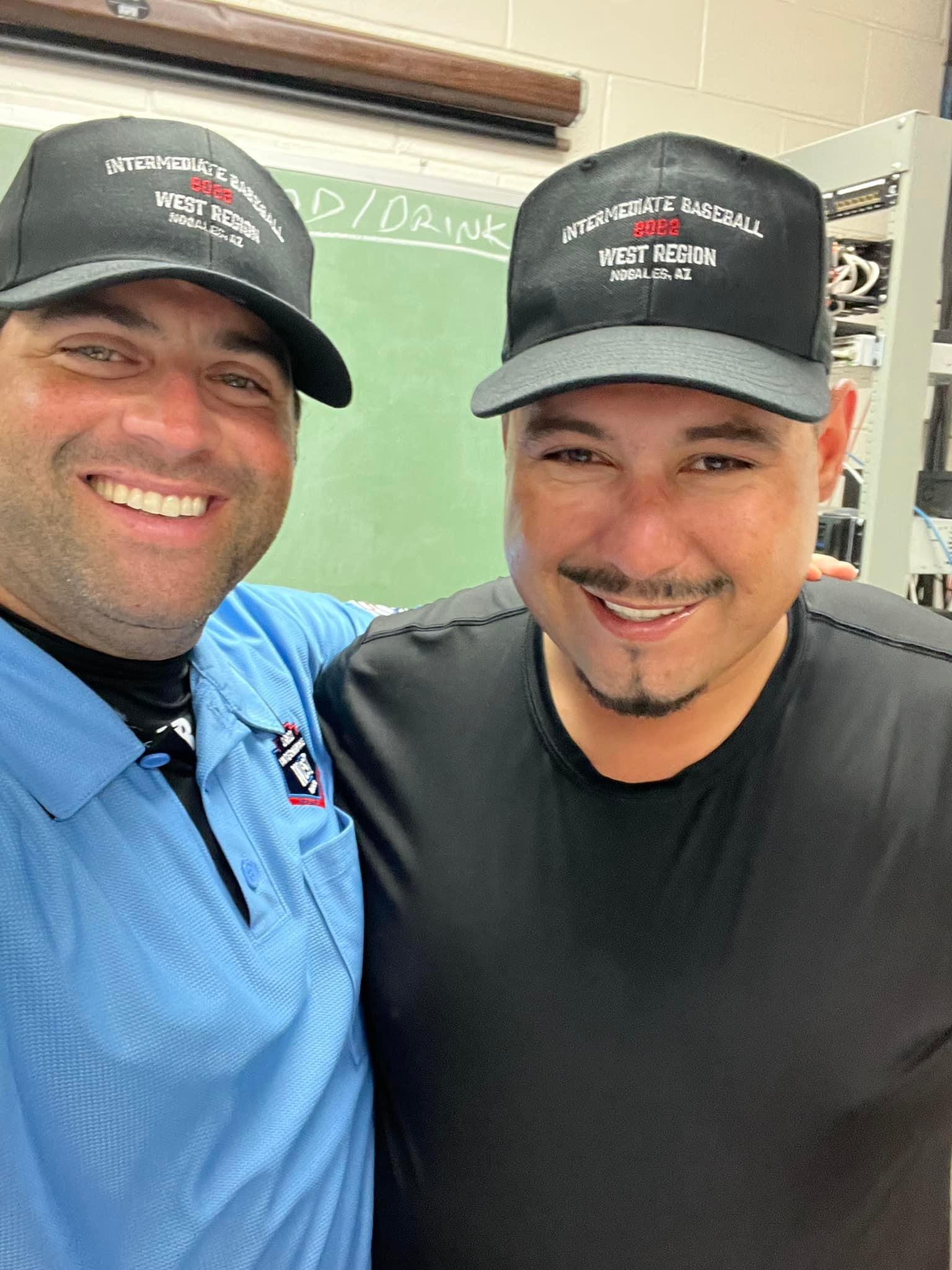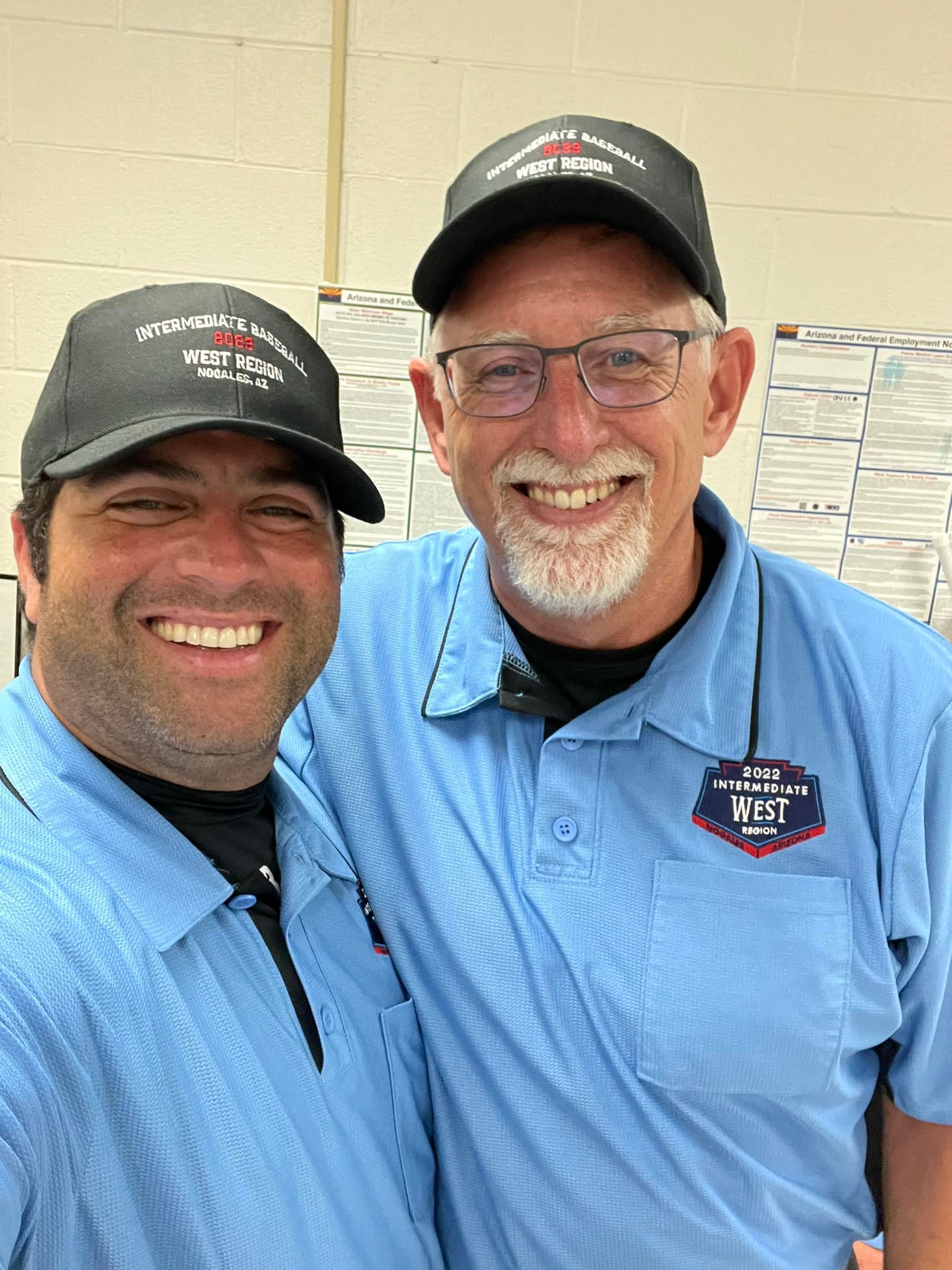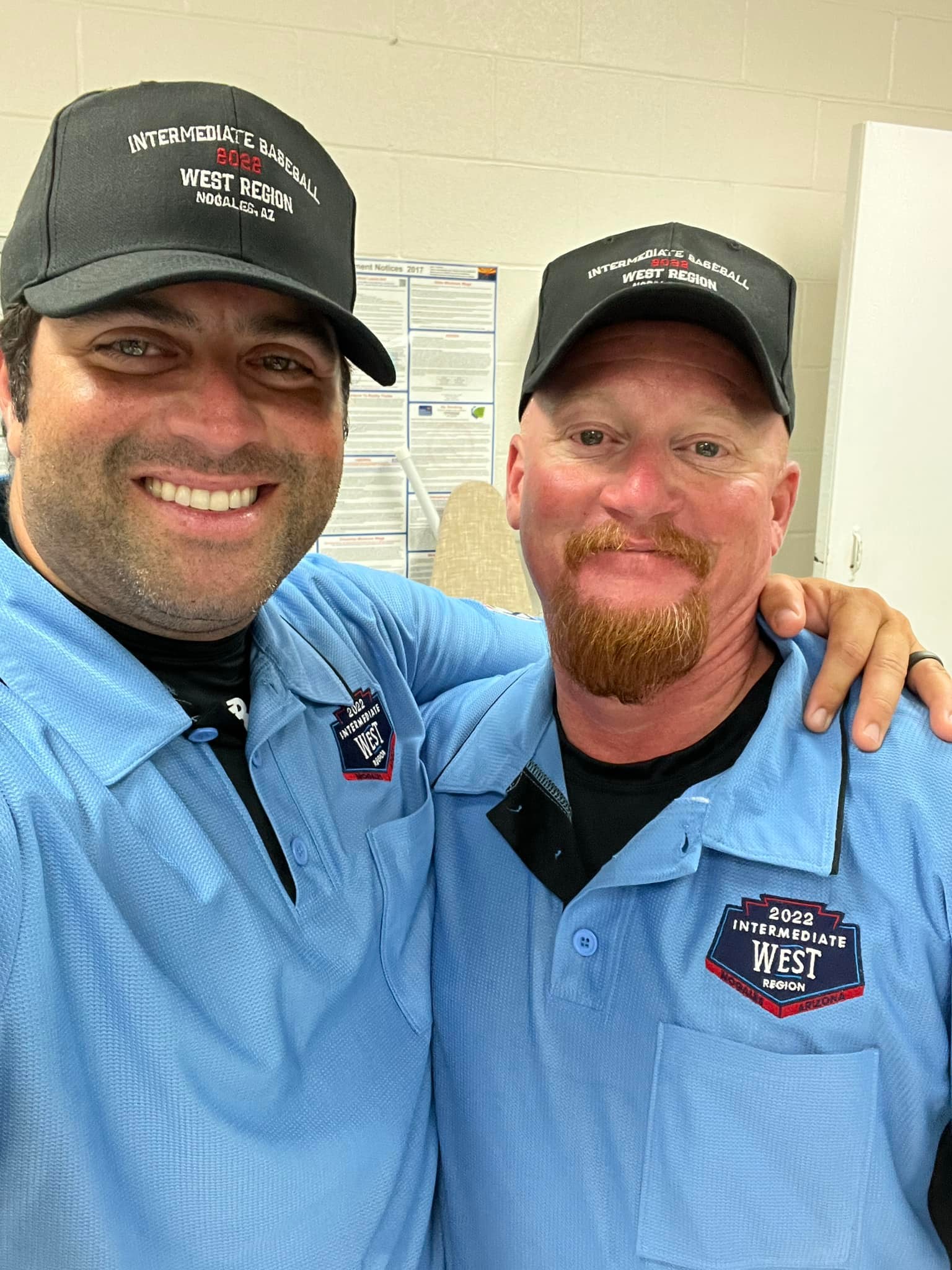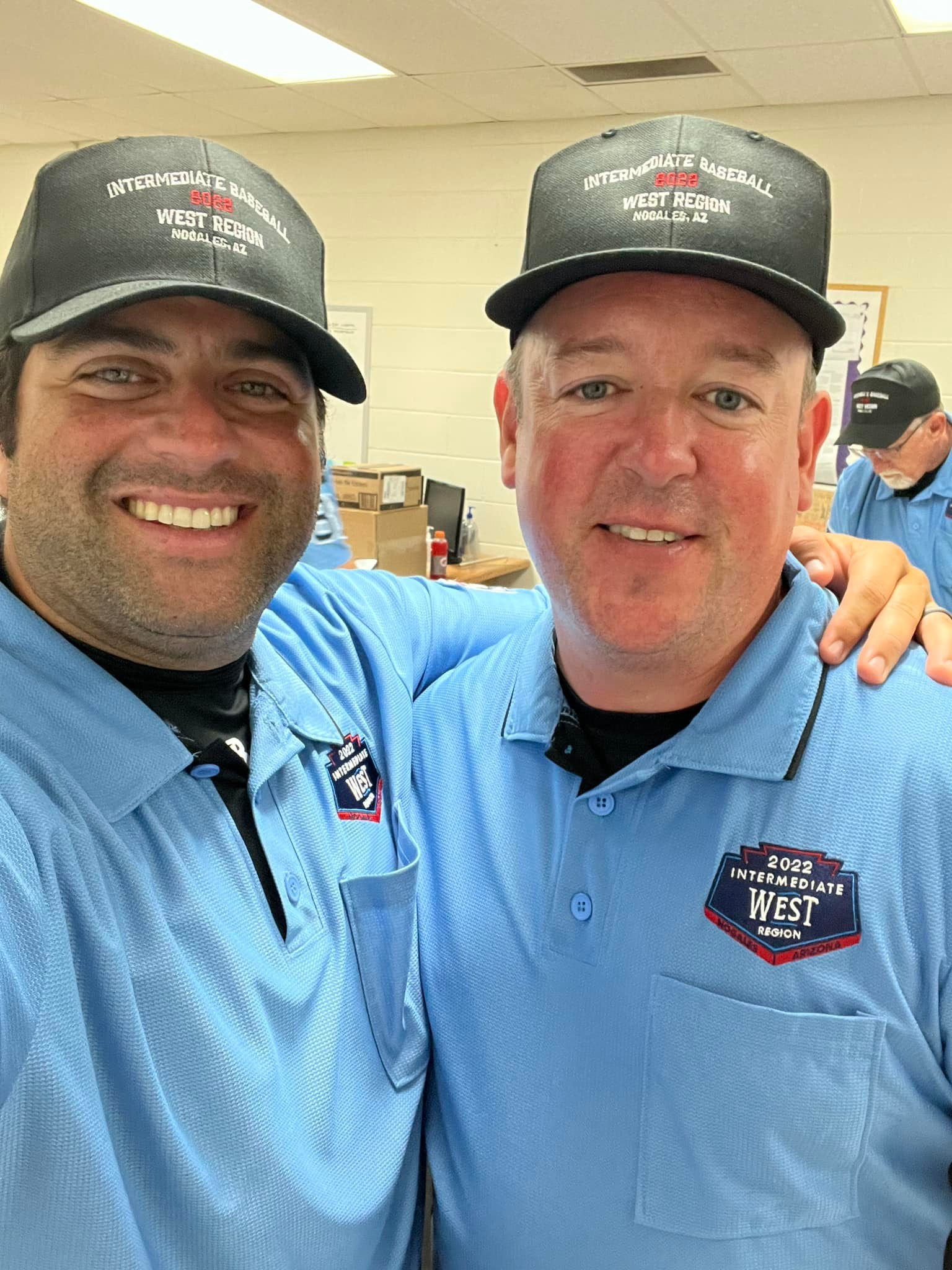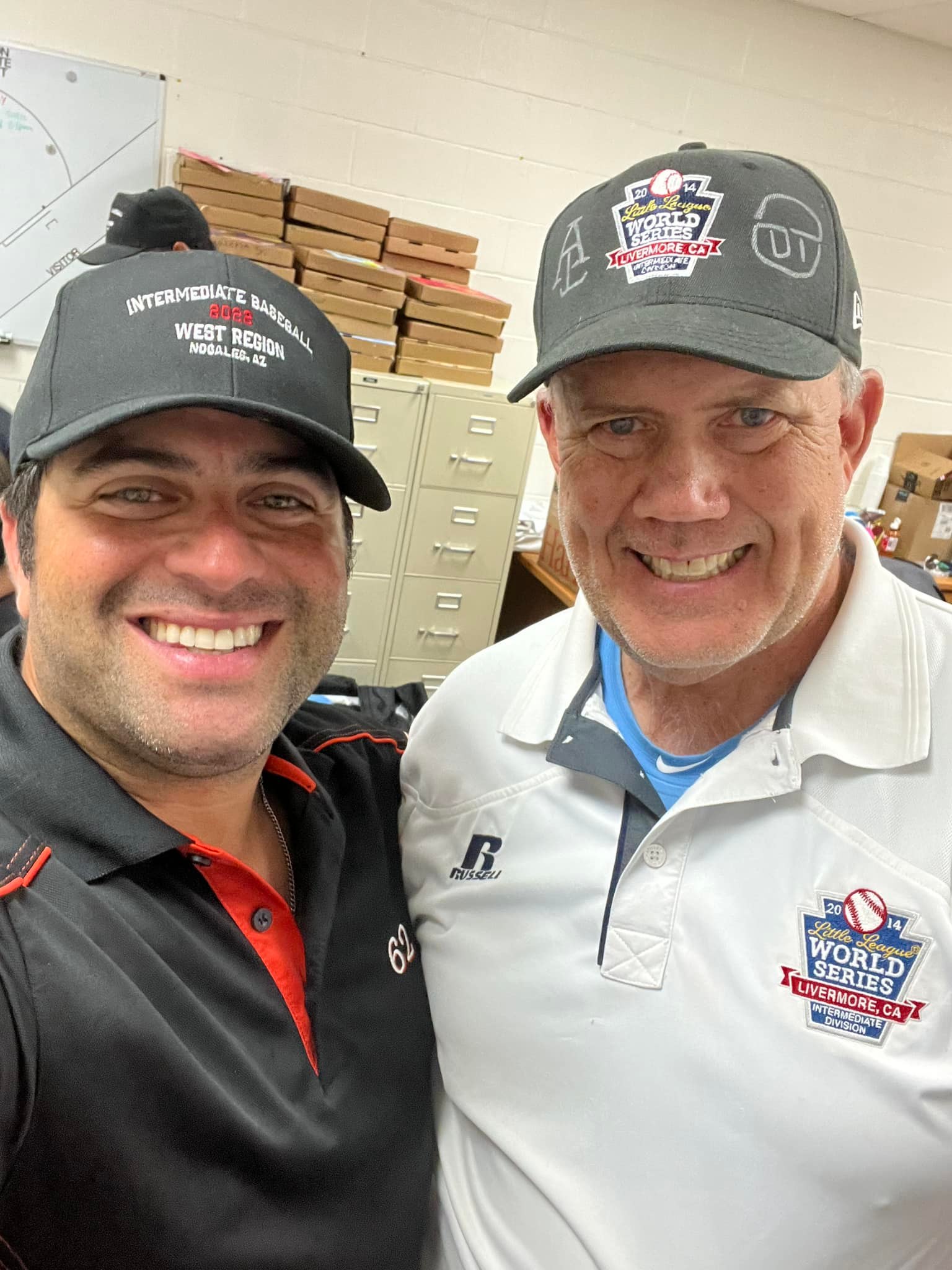 Making great memories with old and new friends in Nogales!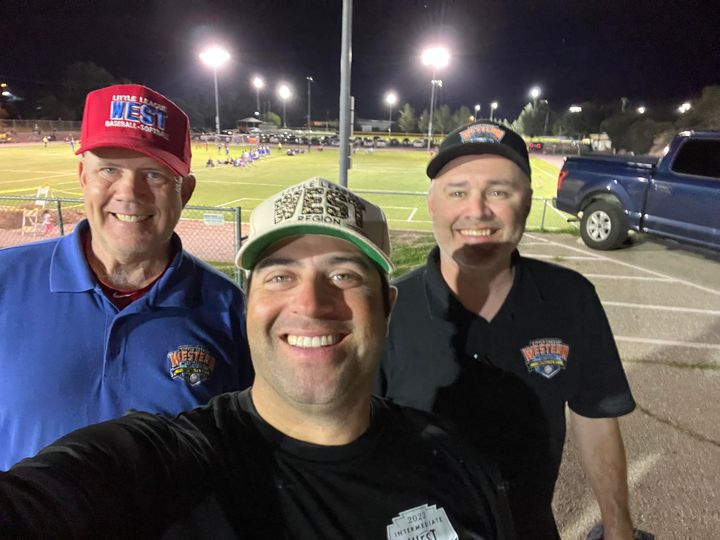 So grateful my brother 2019 Intermediate Regional umpire Michael Todd, and classmate from the Weeklong Academy drove all this way to watch tonight's plate job on the semifinal game!!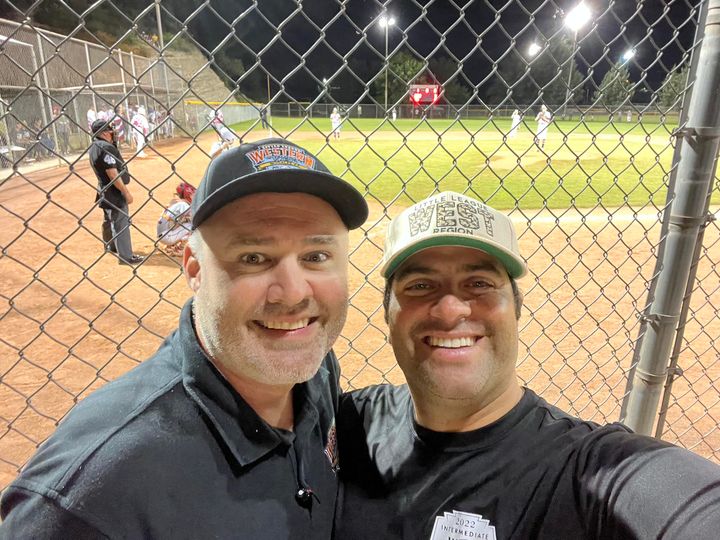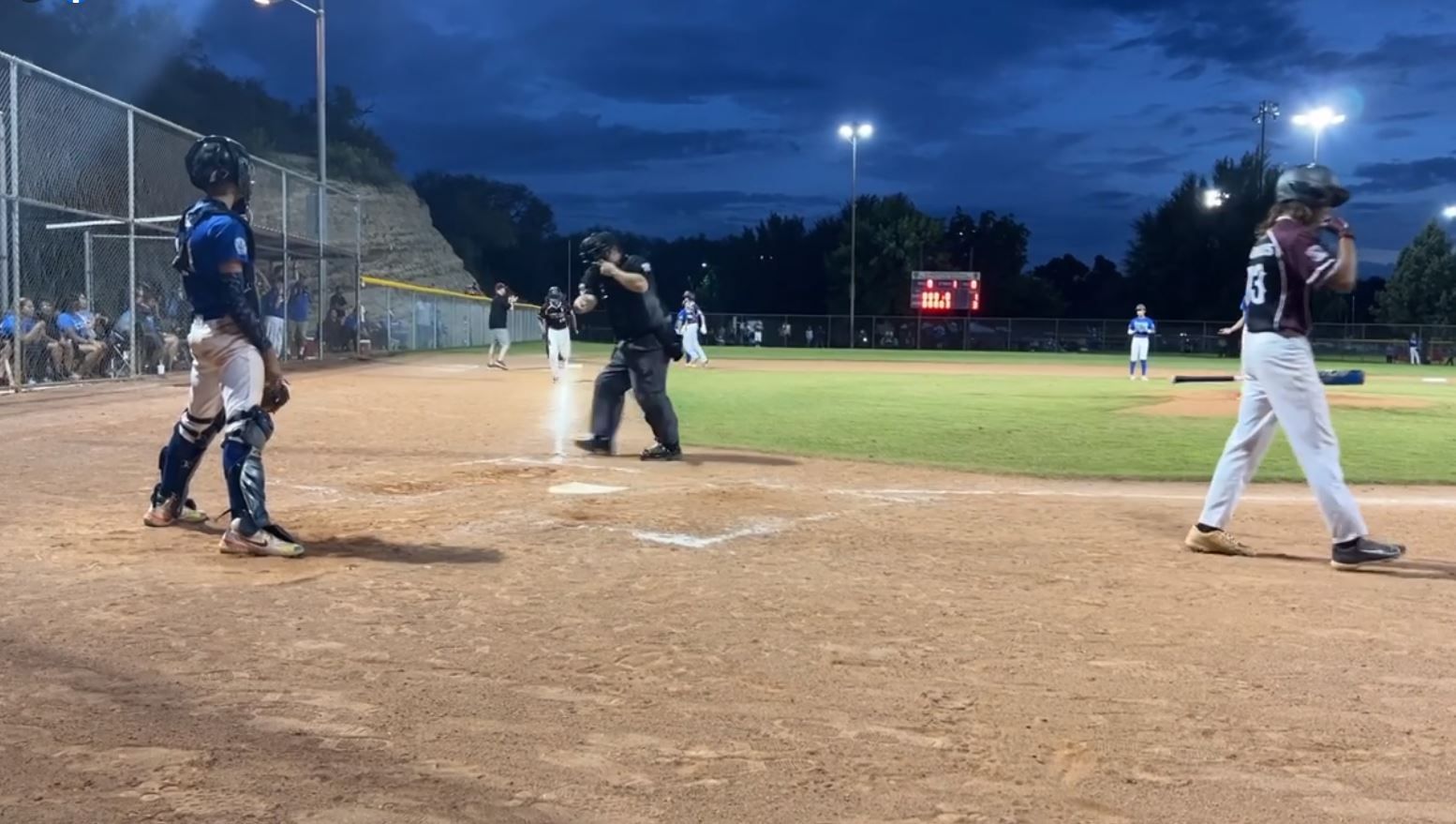 Game 1 - I was U3. Southern California defeated Nogales 13-3.
The only unique situation was an unfortunate nasty collision in CF between 2 players from Nogales. We removed a player due to concussion symptoms.
Game 2 - I was U1. Hawaii defeated Arizona 7-1.
Some interesting game management issues arose early on. I can explain later.
Tonight I'm on the plate for the 5:00pm semi-final game between Southern California and Arizona!
It will be streamed on GameChanger - just search for Sunnyside Little League.
Off Day.
Thankfully we didn't have to push any games later, so everyone got to enjoy a day off.
In the afternoon we took an excursion into Nogales, Mexico to do some shopping and check out a little bit of the city.
In the evening, the tournament hosted a dinner for us at a great Mexican seafood restaurant about 15 minutes away from our hotel. There was an incredible spread!
Jorge Maldonado, the Tournament Director & Robin Murray, our District Administrator for AZ District 8 had some really great things to say about each of us. They've been awesome to work with.
After dinner we returned to the hotel to drink frosty beverages and tell baseball stories.
The camaraderie among the 2022 umpires is something I have really enjoyed. I have had a great time with this umpire crew and am really going to miss working with them as much as we've been able to.
At dinner we received our assignments for tomorrow's elimination games. Mine are:
5:00pm - Fleischer Park Field #2
U3
#3 seed Southern California vs. #6 seed Nogales-Host
8:00pm - Fleischer Park Field #2
U1
#4 seed Hawaii vs. #5 seed Alaska
Off to get some sleep and prep for tomorrow!
2 games of pool play on Sunday.
10am - I had my 2nd plate job of the tournament.
Host Nogales 7
Northern California 3
Got some great feedback on my plate work - several takeaways to help me look sharper. Loved using my Japanese plate brush, a gift from fellow regional umpire Clyde Torigoe from Hawaii.
It was extra special to have the support of Alex Serafin, John McLuckey, David Malacon and his whole family! Them being there sure made it feel like home.
Second game of the day I was at U1. We had a lightning delay just as we were wrapping up the plate meeting. It lasted 1 hour, 45 minutes.
After we resumed, Washington defeated Oregon by a final score of 15-0 in 4 innings.
We all came back to the hotel and enjoyed some frosty beverages across the parking lot. Then I did A LOT of laundry... Exciting evening!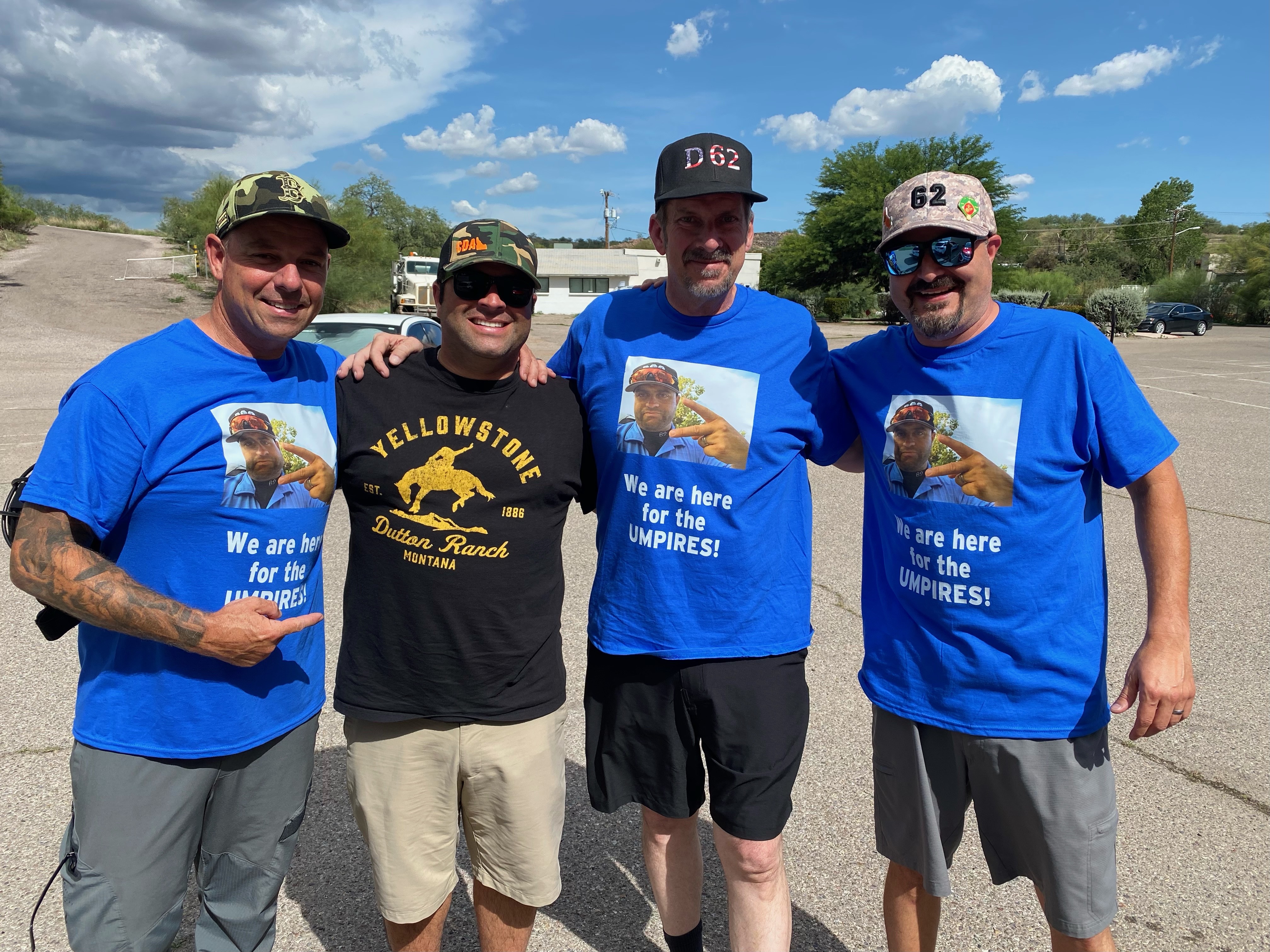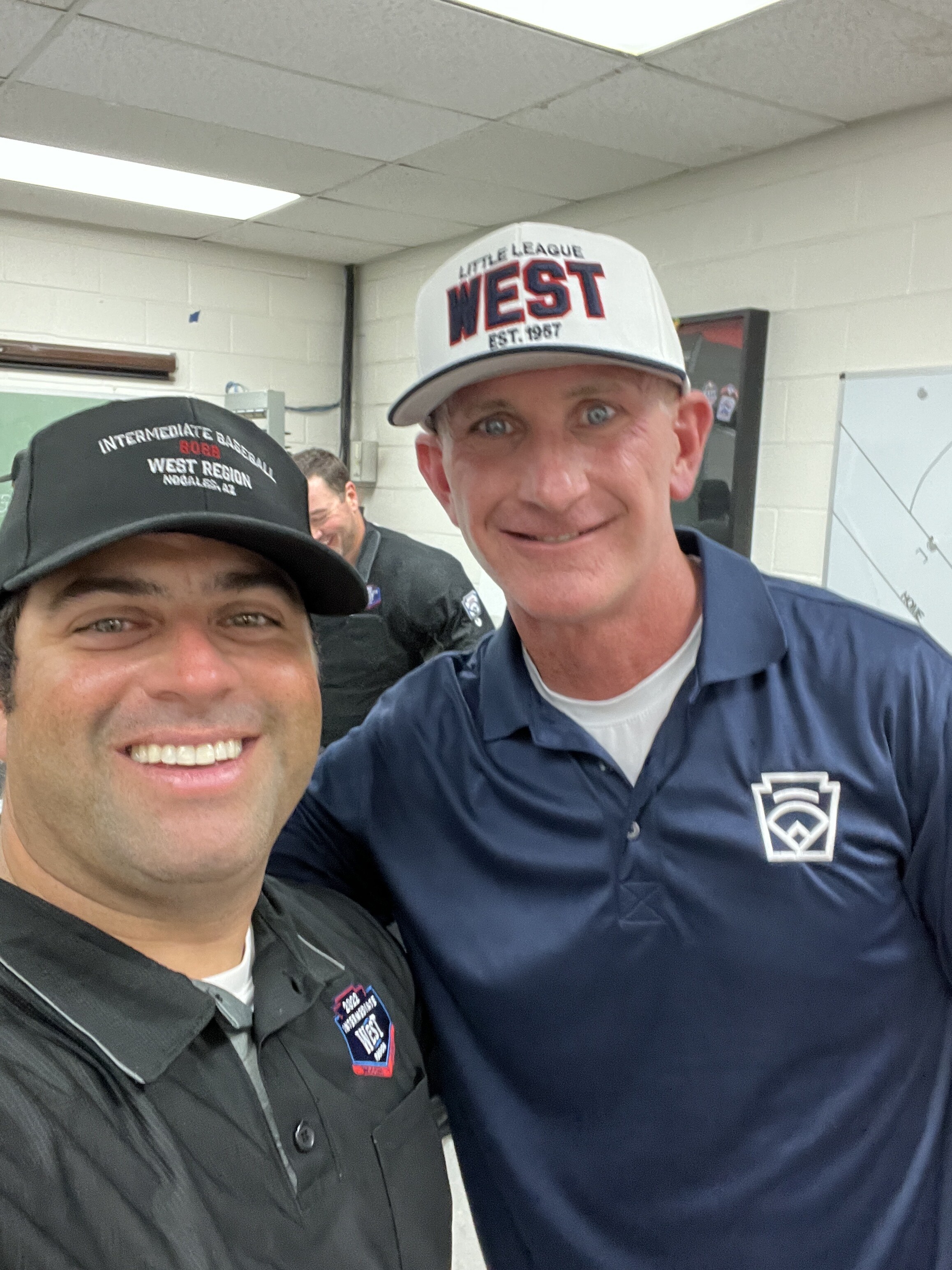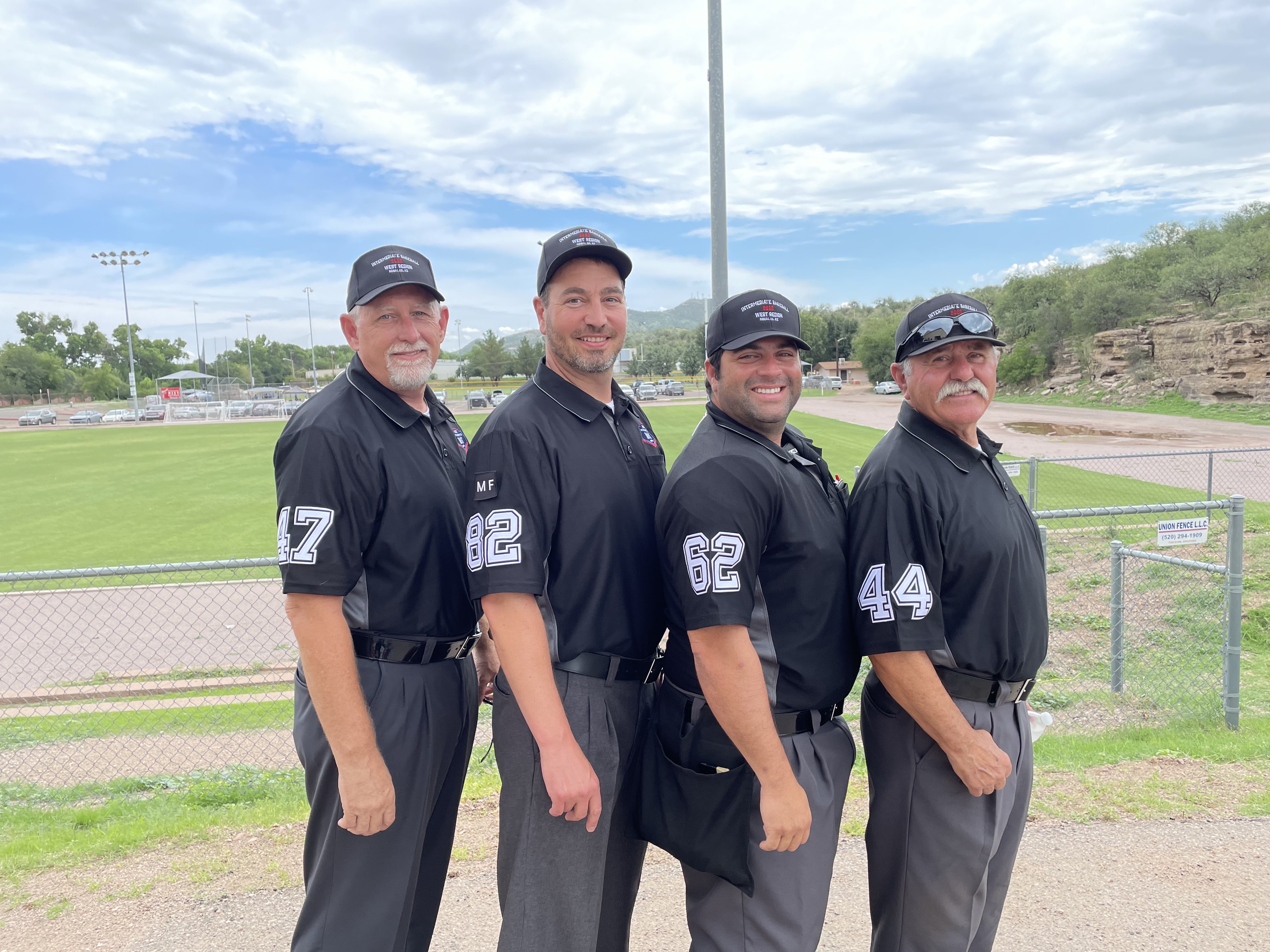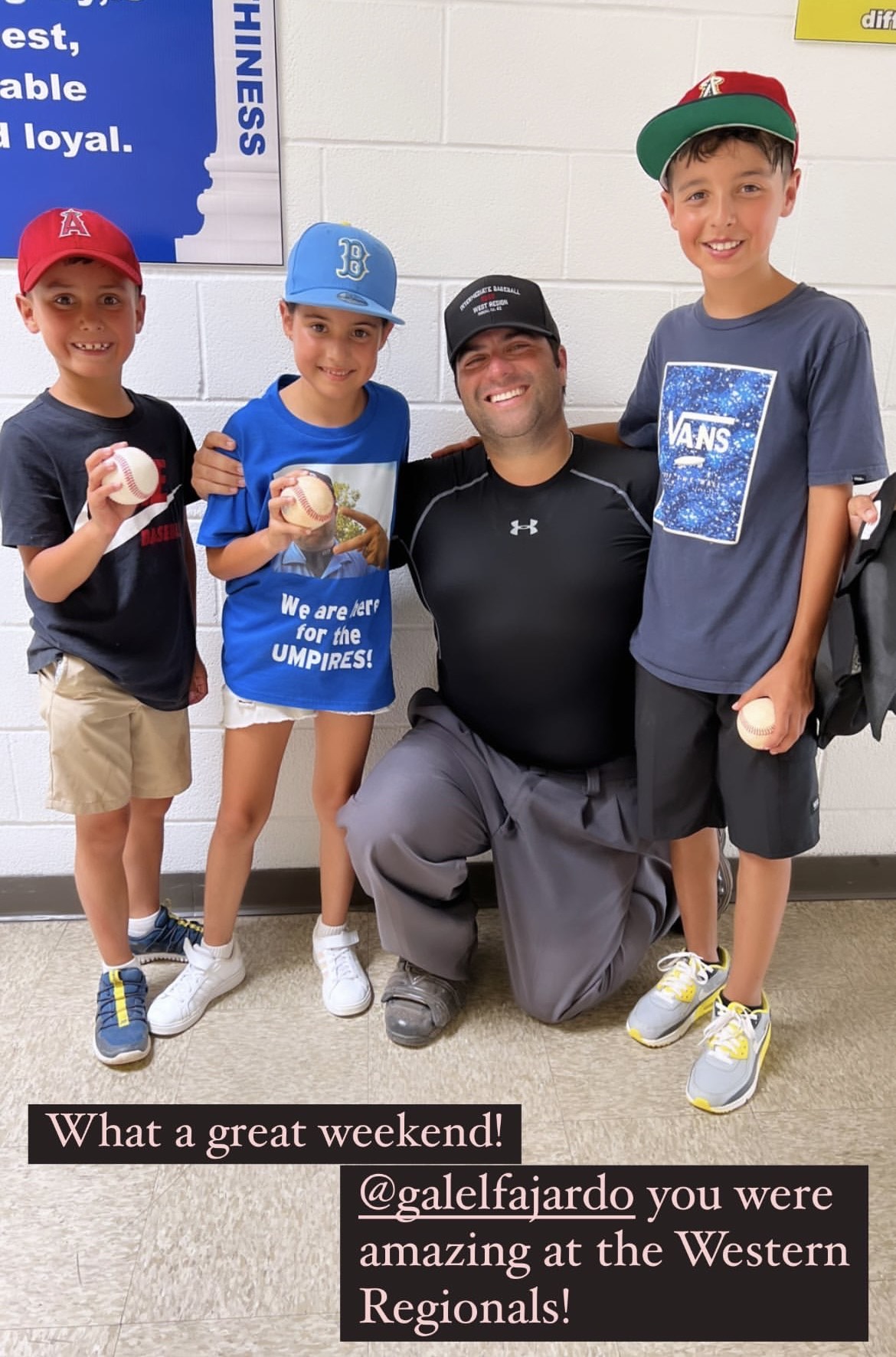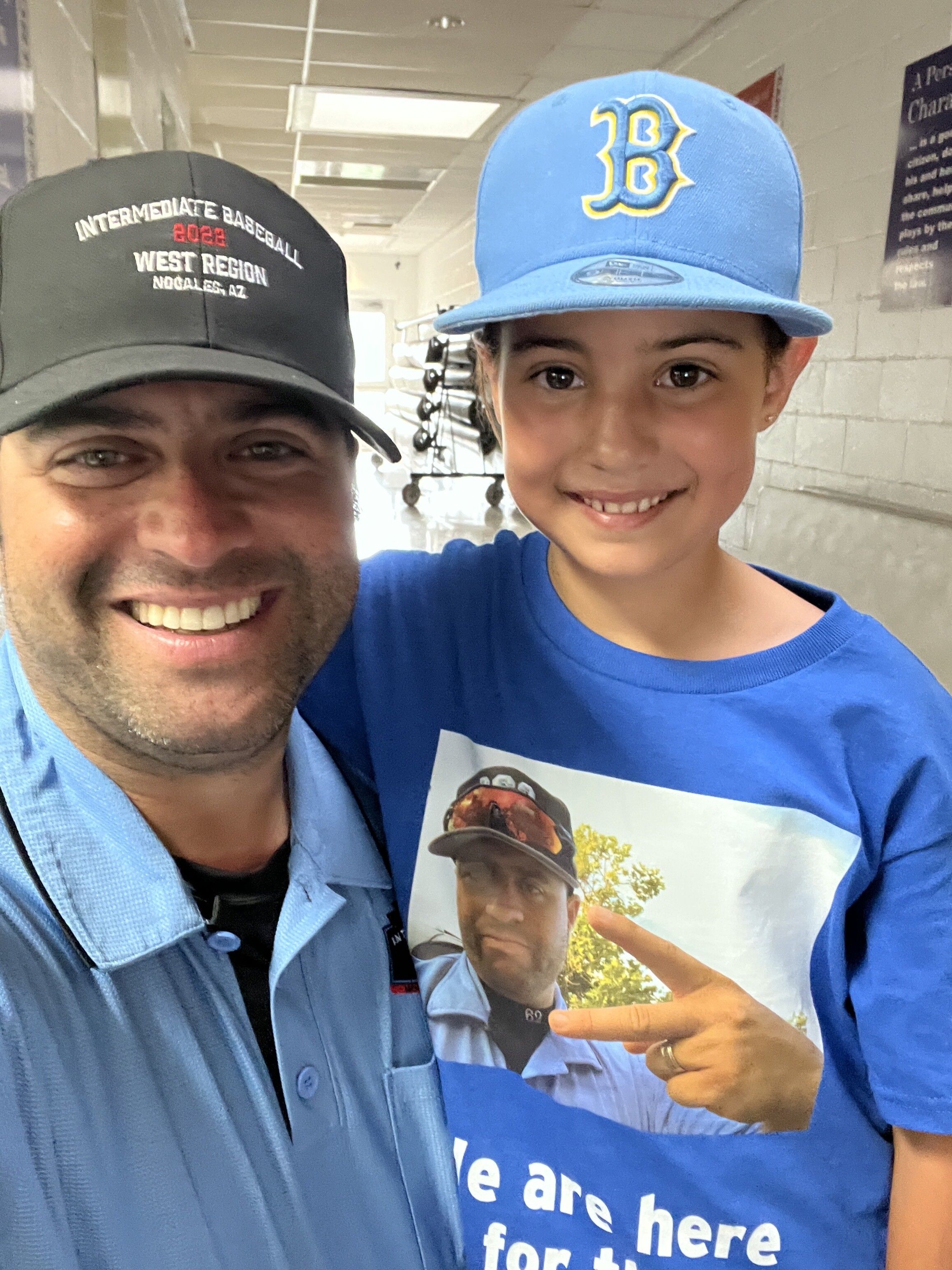 Tonight was a very late night.
Hawaii and Northern California had a game that needed to be suspended due to weather, so it caused a big shift in the scheduling. (Hawaii won 30-29!)
As a result of the schedule shift, my crew stepped in to work an extra game.
Game 10
U1 - Arizona 16, Alaska 6
Game 12
U2 - Northern California 11, Oregon 1
(Nor Cal's 2nd game of the day)
Game 11
U3 - Southern California 16, Nogales (Host) 5
I had a foreign substance warning when the Nogales pitcher caked the baseball with the rosin bag.
After our third game of the day, we did a recap of our games from Friday & Saturday. A lot of feedback to help us improve.
We've been calling a lot of balks. Can you identify all balks?
This was a pretty exhausting day. I have the morning plate game (Northern CA vs. Nogales) as a result of the schedule shift which took me off the 1pm plate when the heat is supposed to be the worst.
Hydration is essential and Liquid IV to mix into my water has been wonderful. Grateful to have Alex, John, and David here who made sure I had plenty at all times.
I can't emphasize how amazing the tournament officials are here. This city loves the tournament and the volunteers here are outstanding.
Get to a Regional! It's a humbling, educational, physically and mentally exhausting, but incredible experience.
My crew resumed last nights suspended game between Hawaii and No Cal. It went 7 innings and Hawaii won it in with a walk off double final 30 to 29.
I took the plate for Game 9 Washington vs Hawaii with a final score 4 - 2.
Due to the schedule change the other crew is working So Cal vs Nogales and I get to watch and learn./p>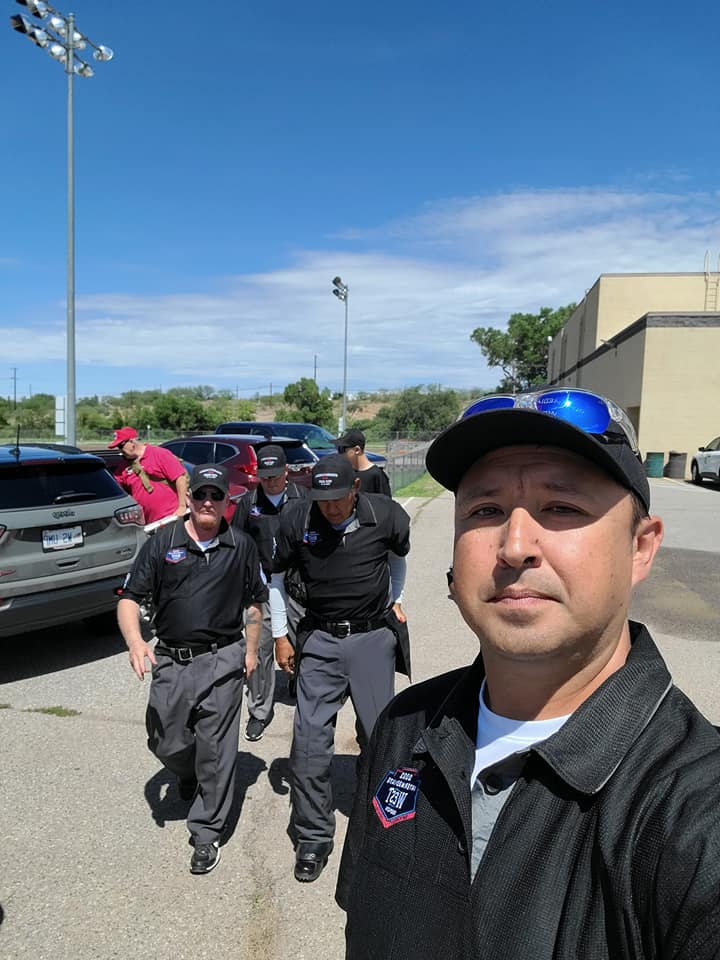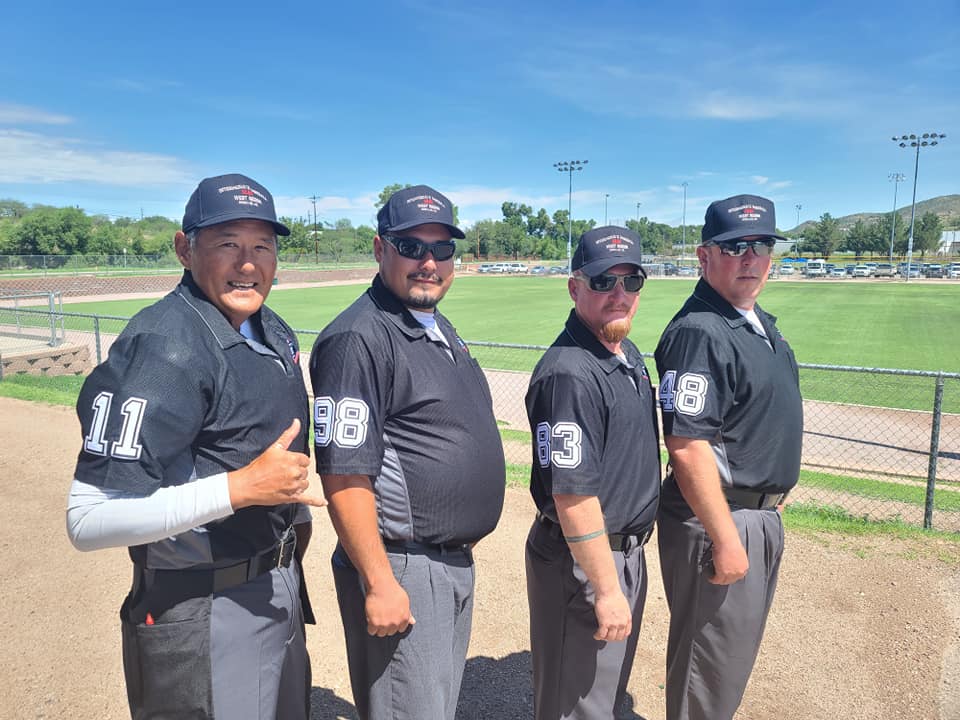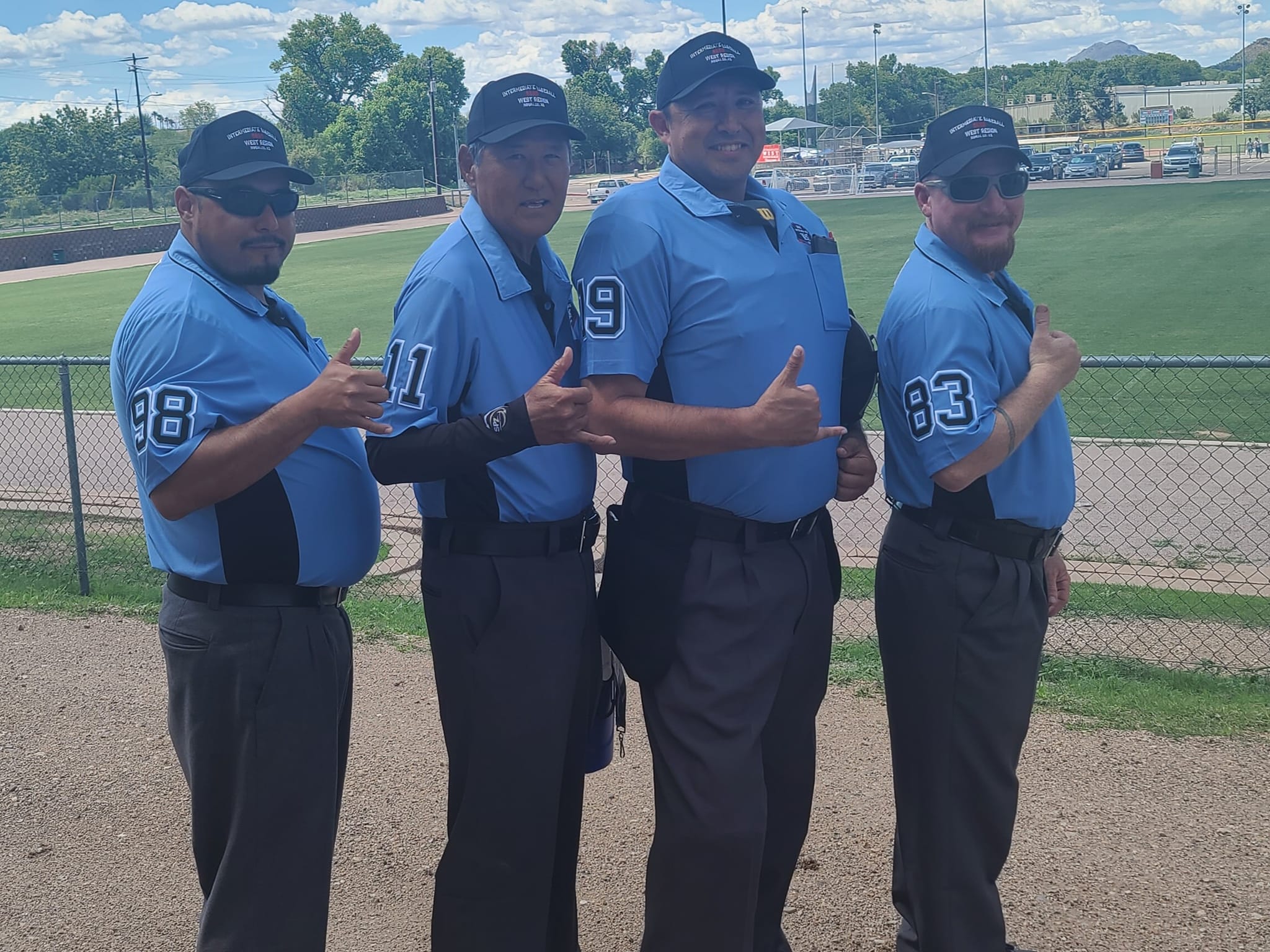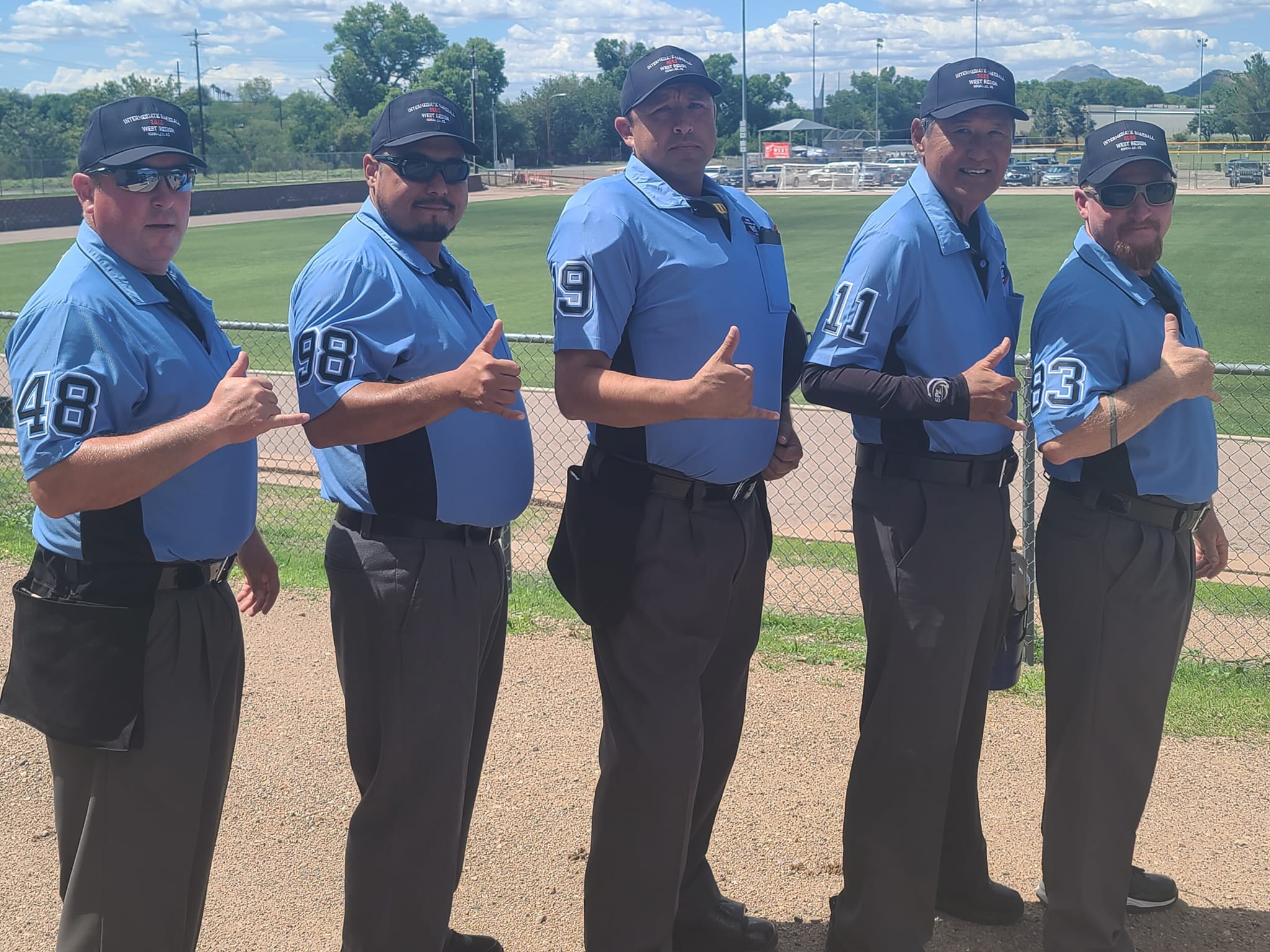 Got another massive surprise as John McLuckey, Alex Serafin, and David Malacon drove out to watch my regional here in Nogales!
We were in the umpire room doing our post-game analysis for yesterday's games and I walked out to grab something and saw the 3 of them outside. What a surprise and a huge blessing to have that kind of support. First Chris, and then these guys. I'm just blown away.
I met Robin Murray the local district administrator who was our crew's evaluator for Game 1. An awesome, welcoming person who gave us some great feedback. I'm excited to get to work with him some more as he's a wealth of knowledge.
Game 1 today was Southern California (Laguna Beach) vs. Oregon (Klamath Falls). I was U3. Blowout 21-1. I had quite a bit of action at U3, including a banger on a SoCal player trying to stretch a triple. Had a no-stop balk, and later a double-set balk call as well.
Game 2 was my first plate job of the tournament. Arizona vs. Washington. Solid pitching on both sides made for a great game.
Arizona hung on to win 7-5. Nothing too crazy at this game other than the raucous crowd cheering for their respective teams. It was a great atmosphere to umpire in.
After our game ended, a little bit after the storm rolled in. Hawaii and Northern California were in the middle of the 4th inning when the game had to be suspended. Too much lightning in the area.
My schedule has changed for tomorrow so now my crew is covering the games at Field 2.
10:00am
U1
Alaska vs. Arizona
1:00pm
U2
Northern California vs. Oregon
It's 1:15am so I'm going to get a little sleep before reporting to the umpire room at 9am for our crew's pregame.
The regional experience is something that epitomizes Little League.
Volunteers at the tournament are working their tails off to help create an incredible experience for the teams & umpires. It's physically rigorous, but so rewarding. Everyone has been great and the people of Nogales are absolutely incredible.
This whole experience has been surreal and I'm only 3 days in. I'm grateful for all of you who are cheering me on from afar.
I hope that by being here and putting forth my best effort I'm able to help create a great experience for these teams, make D62 proud, and be able to represent us half as well as the great Joe Chavez did out here.
My schedule today's games at Little League West Region Intermediate Tournament - Nogales:
5:00pm
3rd base umpire
Fleischer Park - Field #2
Southern California vs. Oregon
8:00pm
Plate umpire
Fleischer Park - Field #2
Washington vs. Arizona
Started our day off at 2:30pm by going over some mechanics with our evaluator Steve Christman.
Learned some new perspectives on working the C-side of the 70-foot diamond. We also went over last night's crew. They were fantastic, so much of it was polishing and pointing out some things that they'd like our crews to notice.
A big point of emphasis for our tournament are balks. They want us to call every balk we see. We went over some situations from the night prior and discussed some potential balks the crew could have grabbed.
I'm incredibly impressed with the caliber of umpires I'm surrounded by over here. I'm learning so much from them, and we have already built great camaraderie.
After we did our work on the field, both crews got dressed and went to our respective fields for equipment checks and pre-game ceremonies.
My first game I was U1 and got to have Chris Costlow as our crew's evaluator while Steve Christman observed Crew B on Field #2. It was awesome to have him work with our crew for my first regional game.
Alaska beat Oregon by a final score of 32-0 in 4 1/2 innings. We called at least 7 balks, and each member of the crew called one.
After the game we had about 30 minutes to get changed into our other uniform for Game 2, Arizona vs. Northern California.
Game 2 I worked U2, and our crew had Steve Christman as our evaluator. We were the only game being played, so the other umpires & teams watched what ended up being an outstanding game between two great teams.
I had a straight steal of 2nd base where I got to use the banger mechanic that earned me the nickname "Spice."
A first for me was to call a foreign substance penalty on a pitcher. The Arizona starting pitcher grabbed a handful of dirt and threw it into his glove and rubbed it all over the baseball.
Arizona beat Northern California by a final of 5-3 in 7 complete innings.
After the game, I said goodbye to Chris who leaves early in the morning to go to San Bernardino to be the Umpire Uncle for the Softball Regional.
We were served some delicious carne asada tacos for dinner that are famous here at Nogales National Little League.
Another great day in the books! Thanks for all the kind and thoughtful messages. Your support means the world to me.
I got in yesterday around 6pm to an incredible surprise - our own Assistant UIC and my friend Chris Costlow drove out to Nogales, AZ to surprise me. To say I was shocked was a massive understatement! It's a real blessing to have a familiar face out here.
Last night my trip hit a big snag when my hotel room flooded, soaking my laptop. By some miracle my computer still works. I had to be moved to another place downtown for the night so I didn't get to sleep until after midnight.
This morning the day started at 7:00am with an umpire meeting where we discussed the 4-umpire mechanics that we'll be working on with 70-foot bases. There are a few items that are new to me and will take some getting used to, but I'm willing to definitely try them out. One example is working the C position on the inside for the vast majority of our plays at U2, where I had worked mainly in B this season.
We then had a quick meeting with the managers from the teams representing the West: Nogales (Host), Arizona, So. California, No. California, Washington, Oregon, Hawaii, Alaska.
After the manager meeting we drove to Fleischer Park where the regional is held. There are 2 fields. Both are nice, but Field #1 is considered the "main" field.
We did a walkthrough and decided upon our ground rules for the tournament. Managers and coaches arrived at the field and we explained ground rules and answered any questions.
After our walkthrough and discussion of the field, we did a full check of all bats, helmets, and catcher's masks. Any confiscated equipment was then tagged and stored in our umpire room until the end of the tournament.
Then we went to a local restaurant next to our hotel to meet with the Mayor and City Council of Nogales for lunch.
After that we had a parade of teams where I got to ride a fire engine and throw out candy to the people lined on the streets of downtown Nogales. It's pretty awesome how much the entire town gets involved with the tournament. Even our hotel staff were present at the parade to cheer everyone on.
After the parade we had opening ceremonies and started playing baseball! We are down 1 umpire so we are now a total crew of 9 umpires. We were split into two crews, A and B, with the B crew having an extra member who serves as the standby umpire for both fields in case the plate umpire goes down. I'm on Crew A for pool play.
Tonight Washington defeated the host team from Nogales 12-6.
Tomorrow I'm on U1 for Alaska vs. Oregon at 5:00pm and then I'm U2 for Northern California vs. Arizona at 8:00pm.
I report to the umpire room (where Joe Chavez's uniform is hanging in a great display case) at 2:30pm for our debrief of last night's game as well as reviewing more mechanics.
Looking forward to finally working my first regional game! More updates to follow later on. Thanks for all the support!
My schedule tomorrow for Little League West Region Intermediate Tournament - Nogales:
5:00pm
1st base umpire
Fleischer Park - Field #1
Alaska vs. Oregon
8:00pm
2nd base umpire
Fleischer Park - Field #1
Northern California vs. Arizona
Not sure if any teams will be streaming.
Hanging out with some of our crew tonight.
I had an incredible surprise - driving out from Costa Mesa just 30 miles ahead of me in secret - my brother Chris Costlow came out to surprise me in Nogales! I'm blown away.
What a night - and the tournament hasn't even started!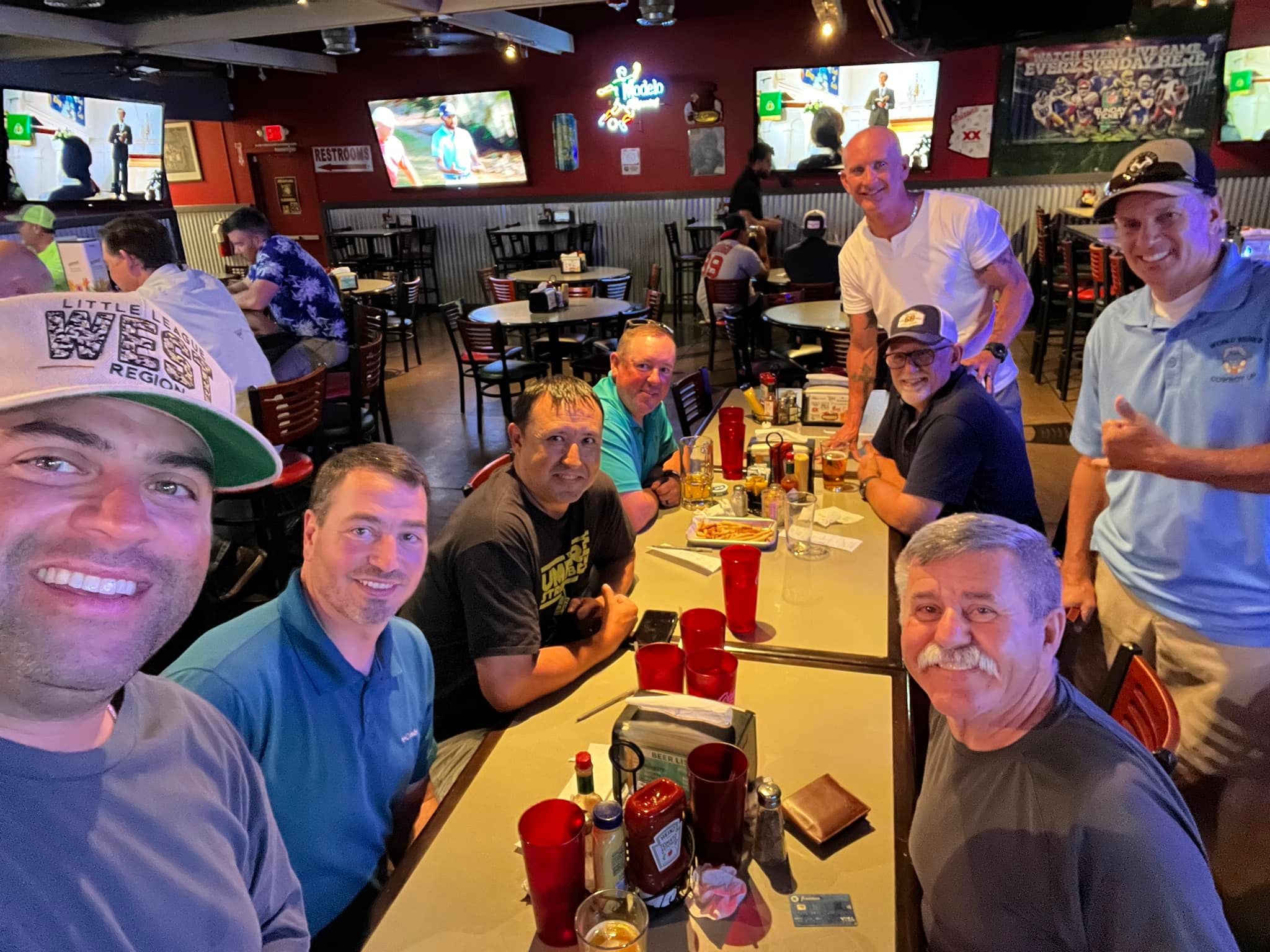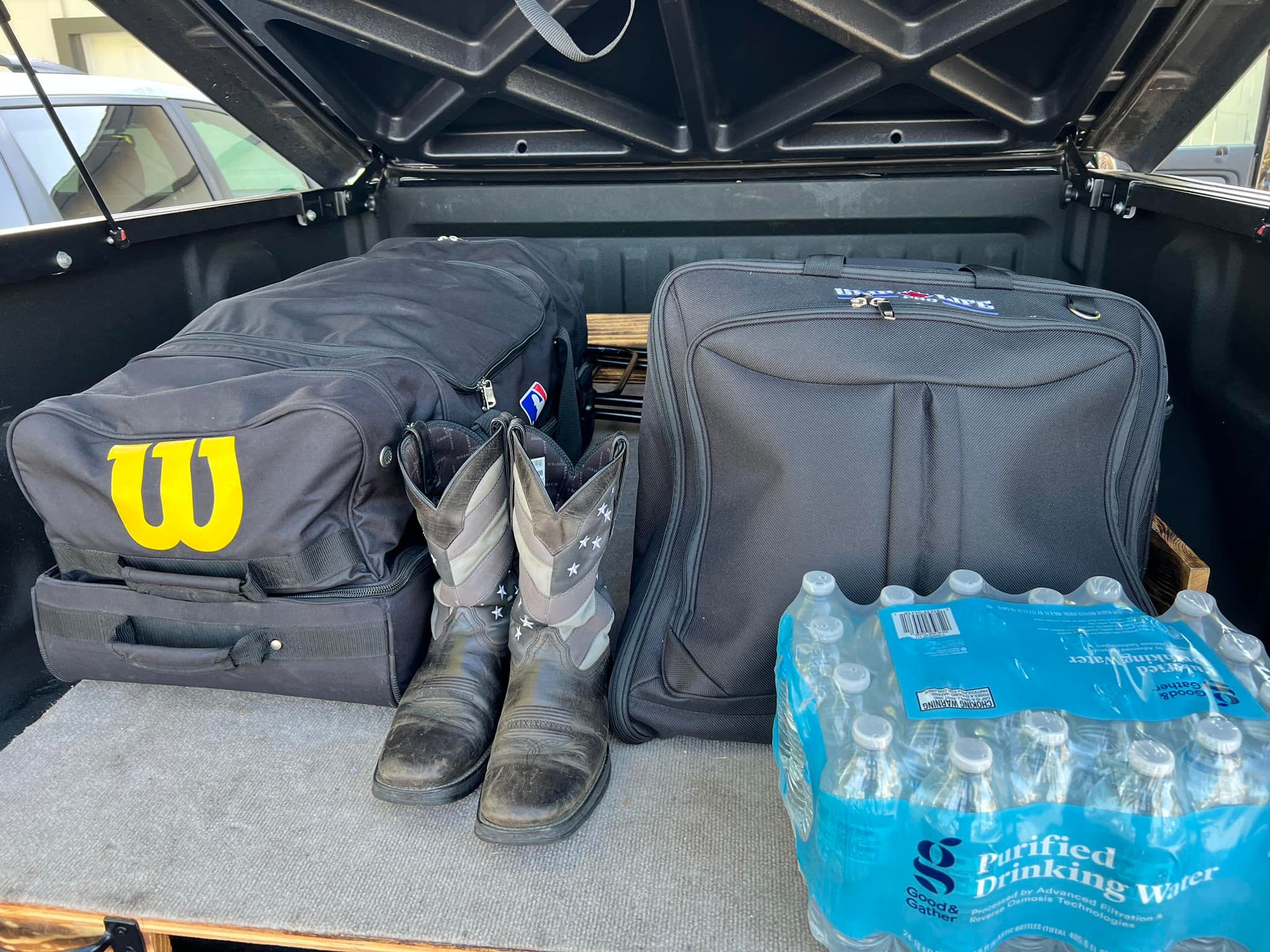 Will post game assignments when they're available!