E-Log - Ken Kobylka 2022 WRLL Senior Softball Regional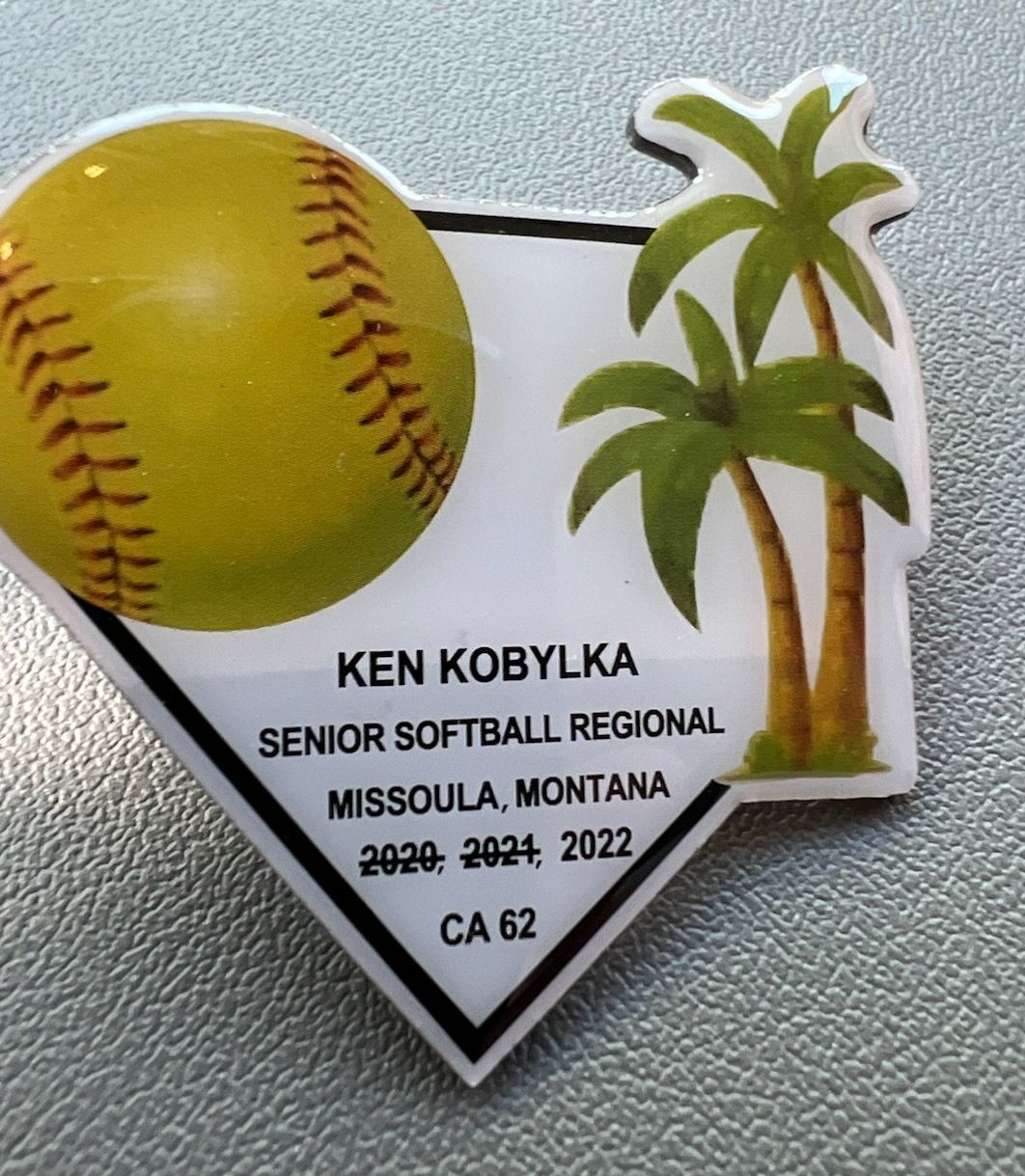 After Driving 550 miles from Montana to Twin Falls Idaho. We thought we better turn.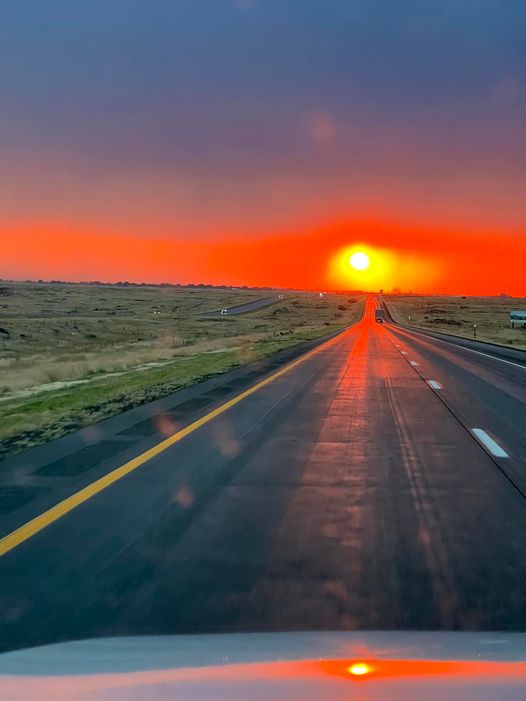 Assignments came out for the finals. They put me on the plate.
Many thanks to all the people in 62 that made this moment possible.
So we made it to Sunday's games. First game 8 AM; plate umpire for me. Easy game; Southern California beats up on Montana Mercy after five.
All of a sudden we go into a 2 1/2 hour rain delay.
For the second game I am first base umpire; Arizona wins over Washington. We start the quarterfinals at 7 PM; fairly close game till the end 10 to 5.
Tomorrow we have a day off; going to Butte, Montana for a history tour. Updates will happen soon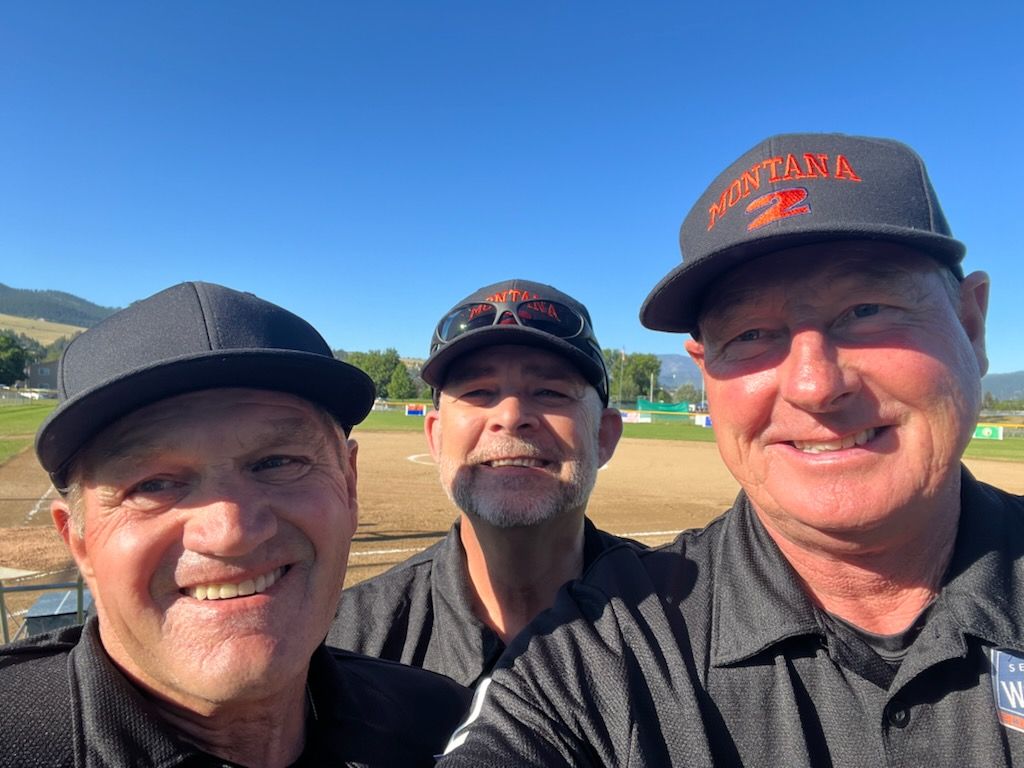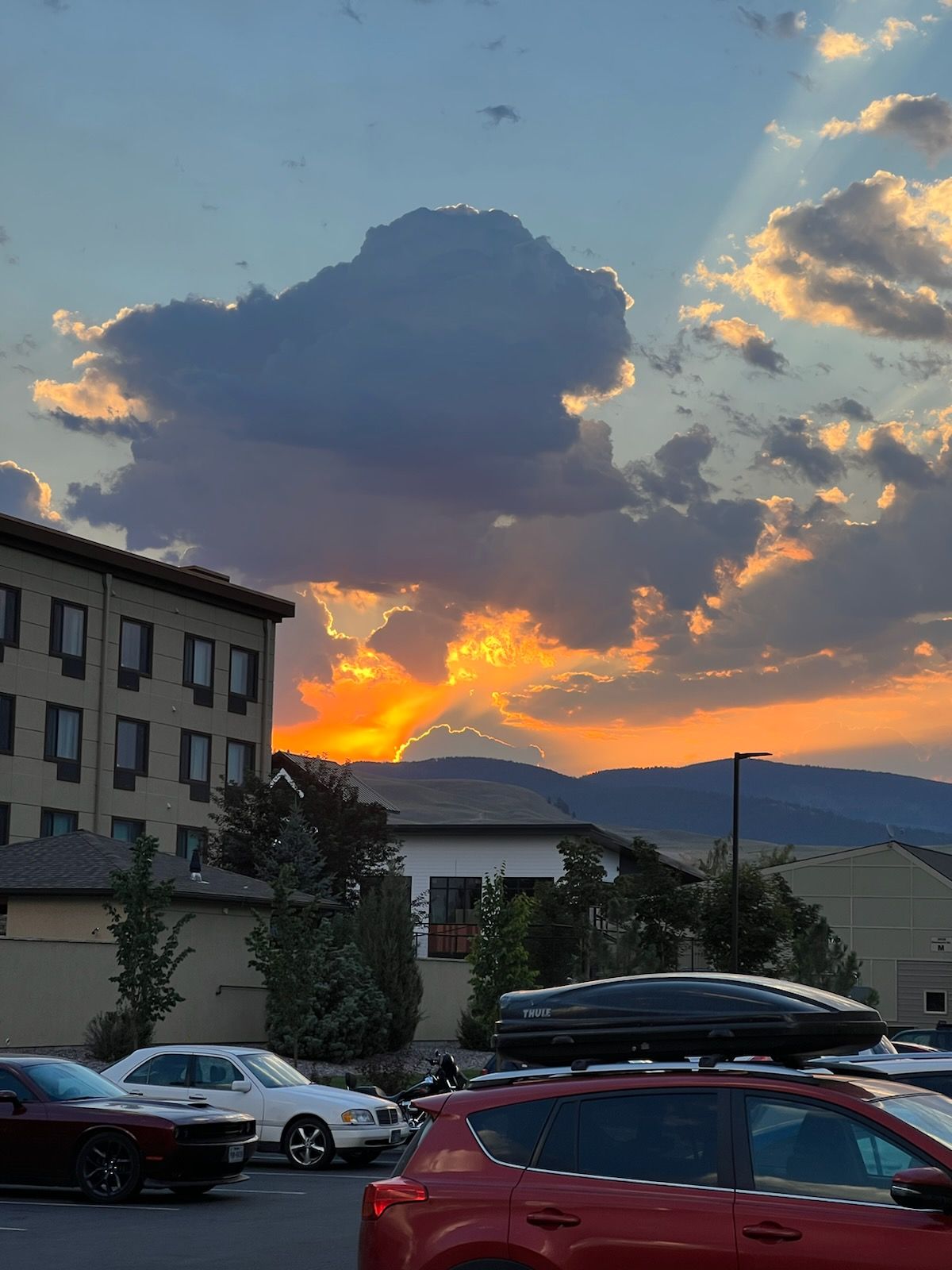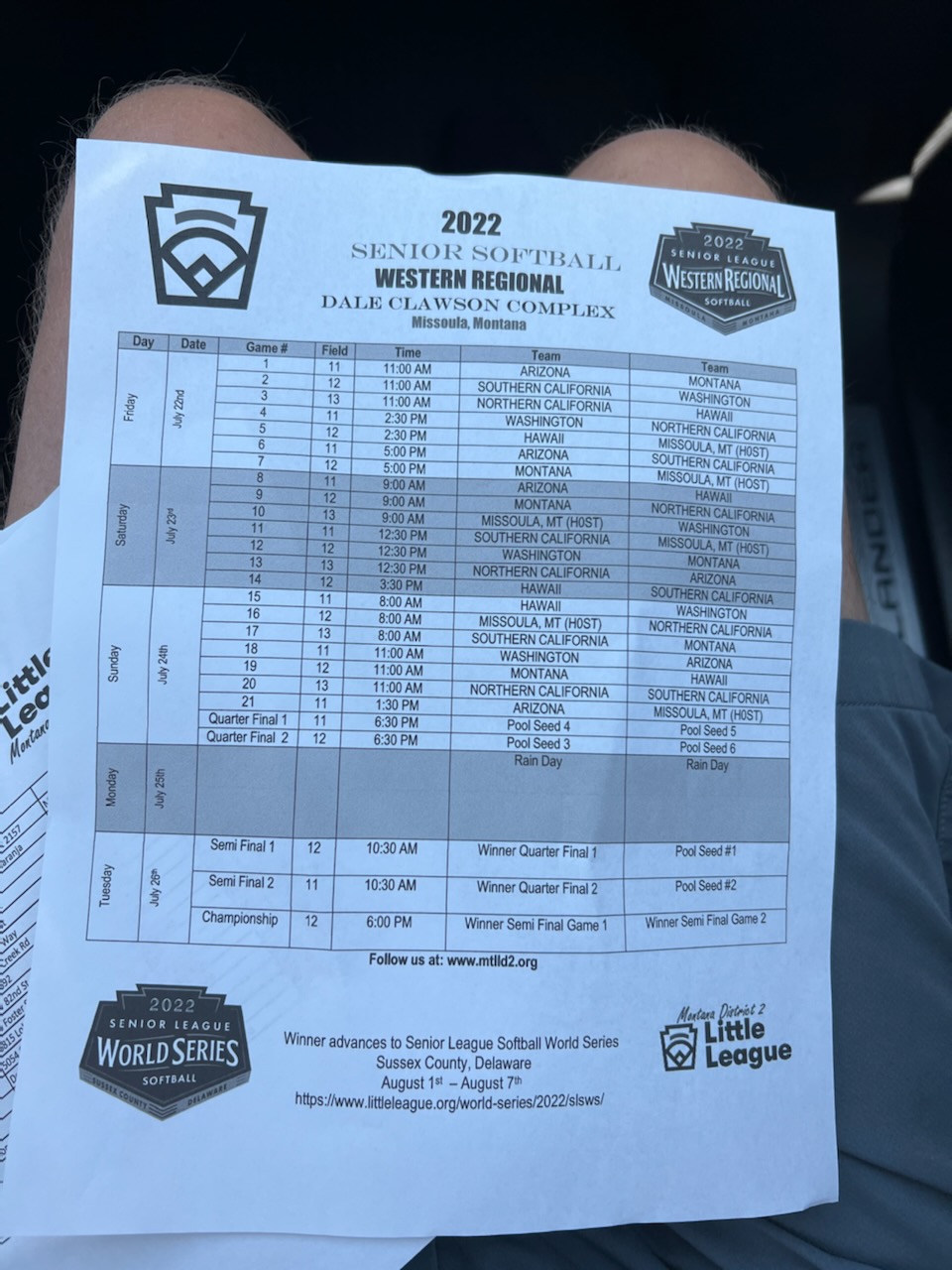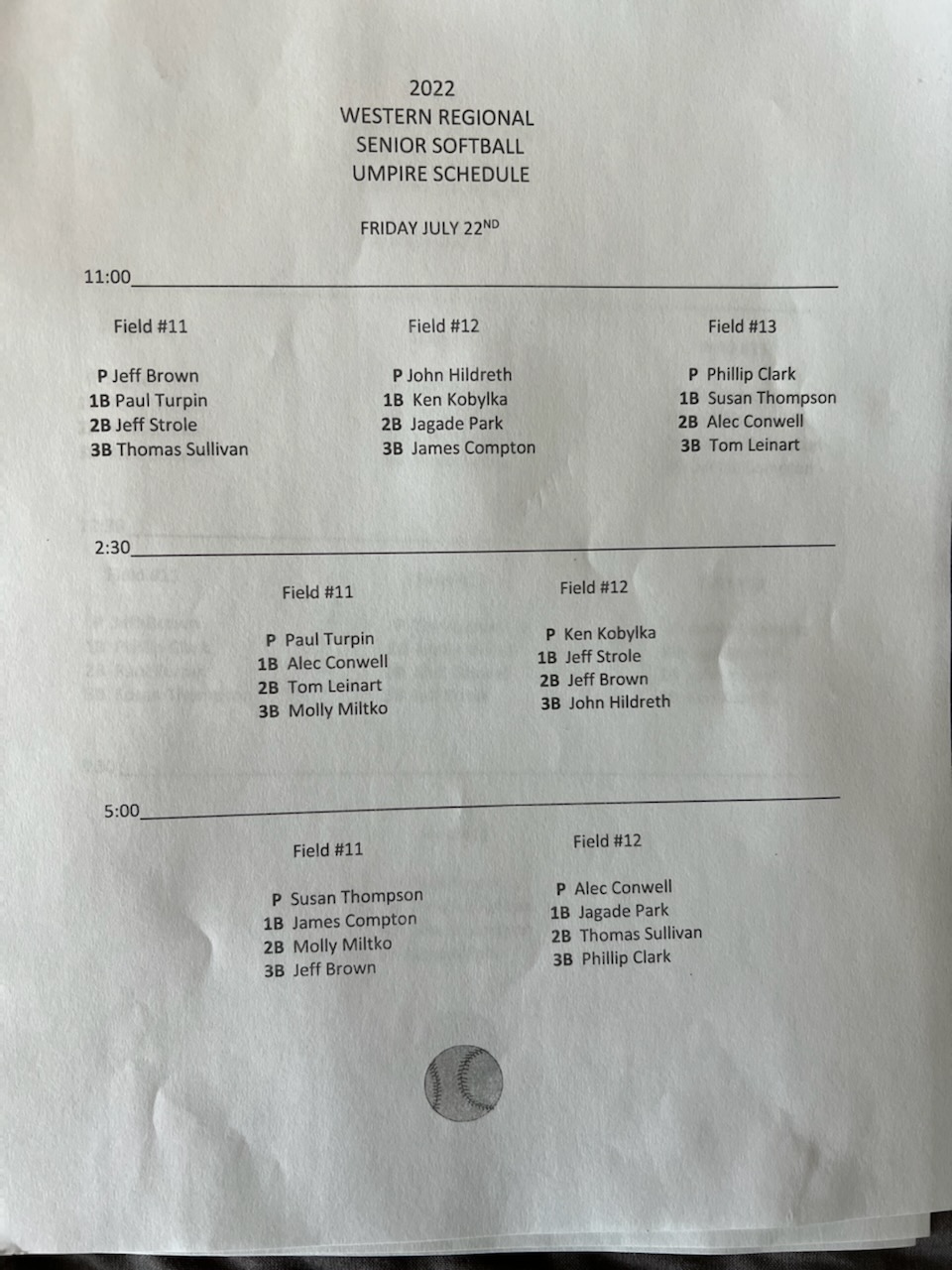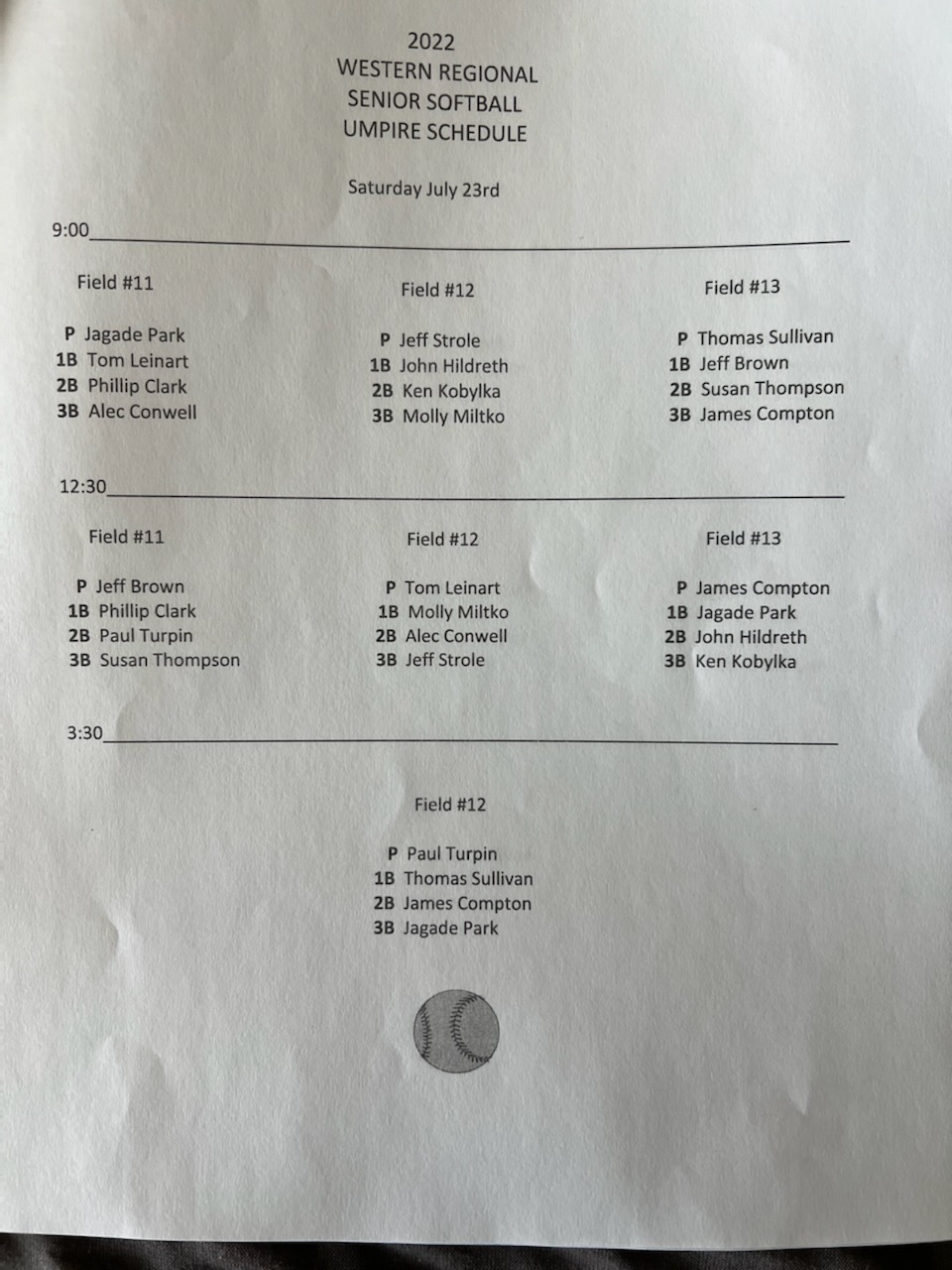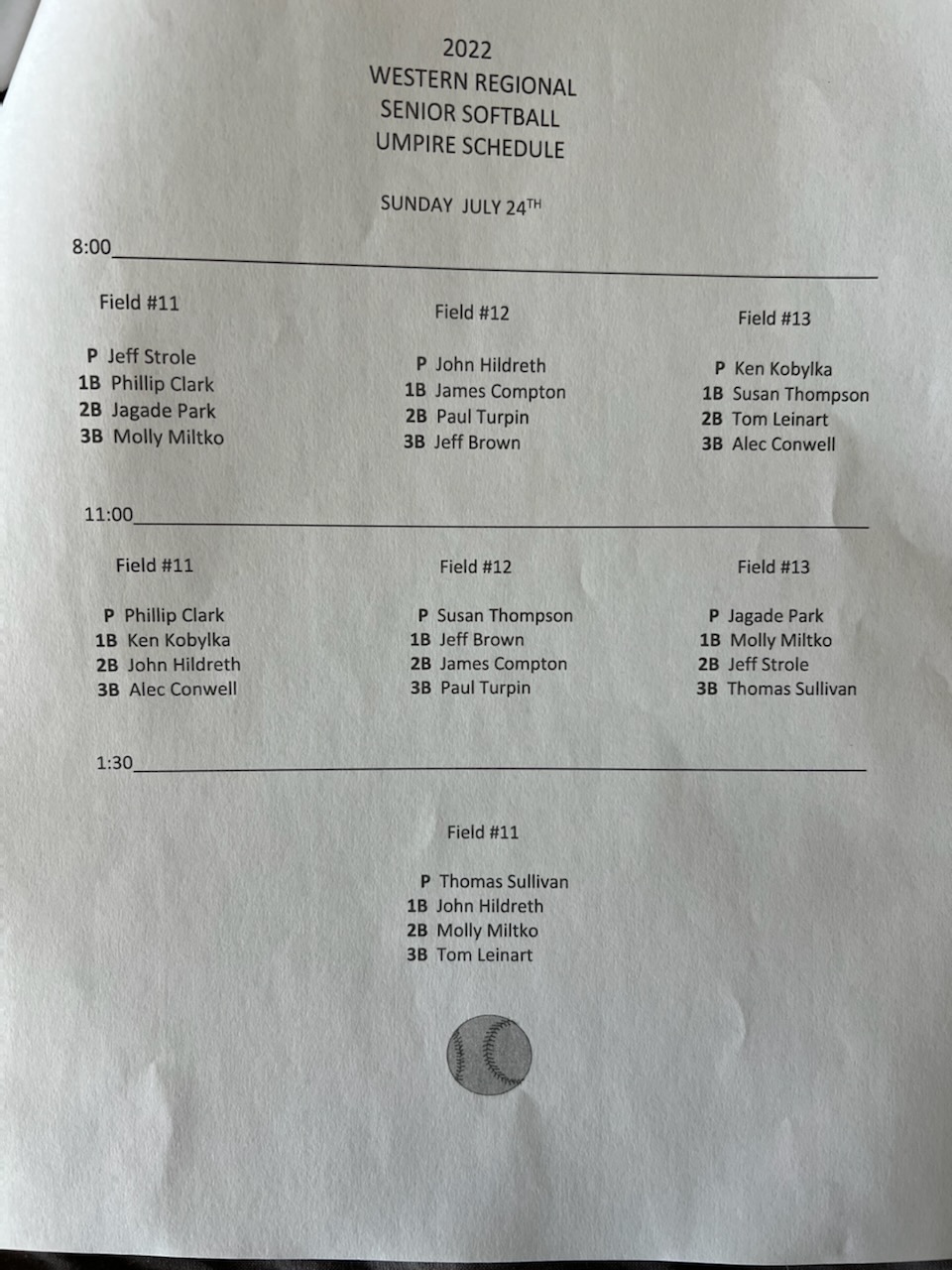 Bring your dog.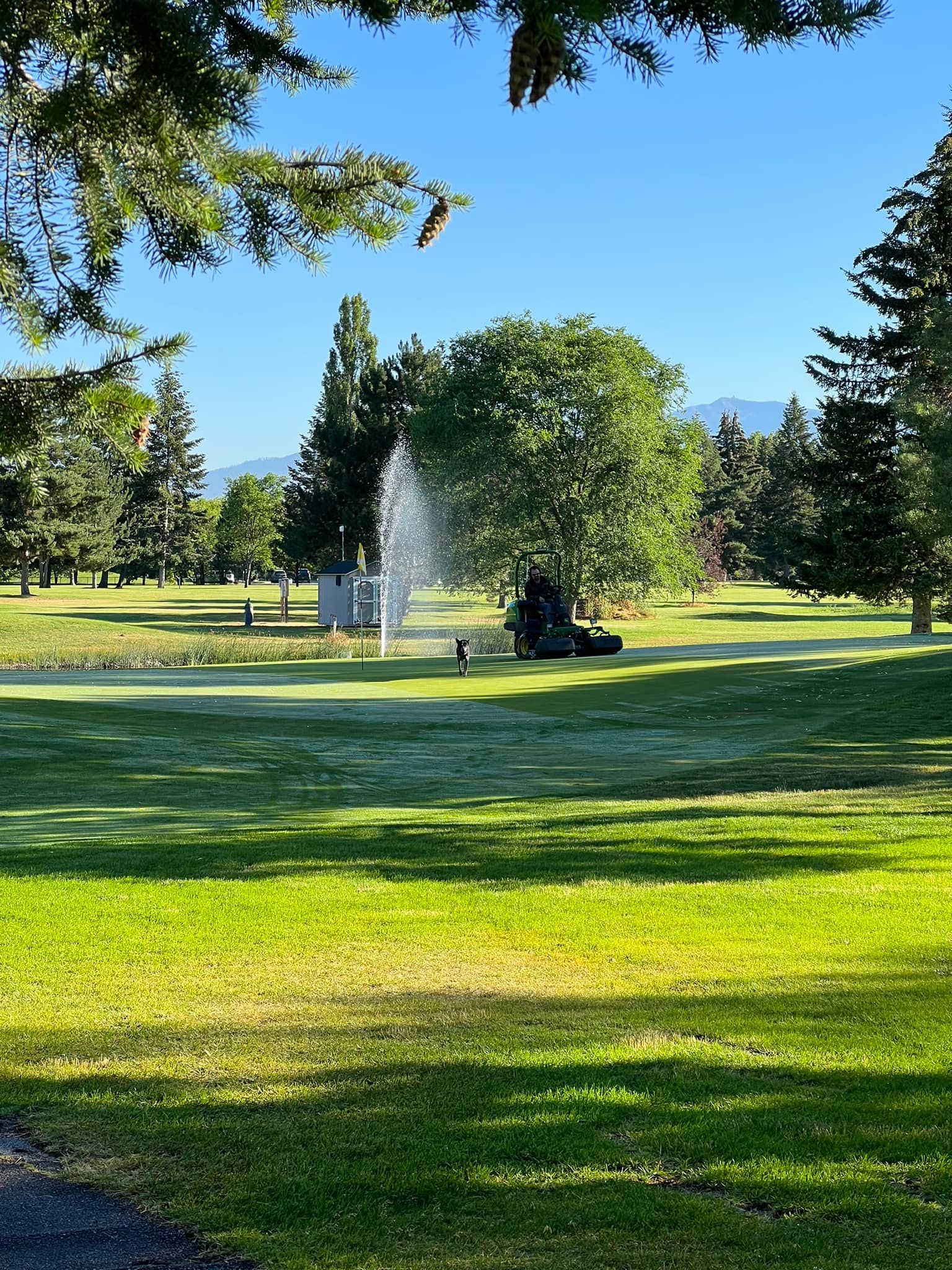 I started my journey for my regional in Montana heading north of Vegas on the 15. Stopping tonight in Idaho. Ending up in Chico Hot Springs, Montana tomorrow.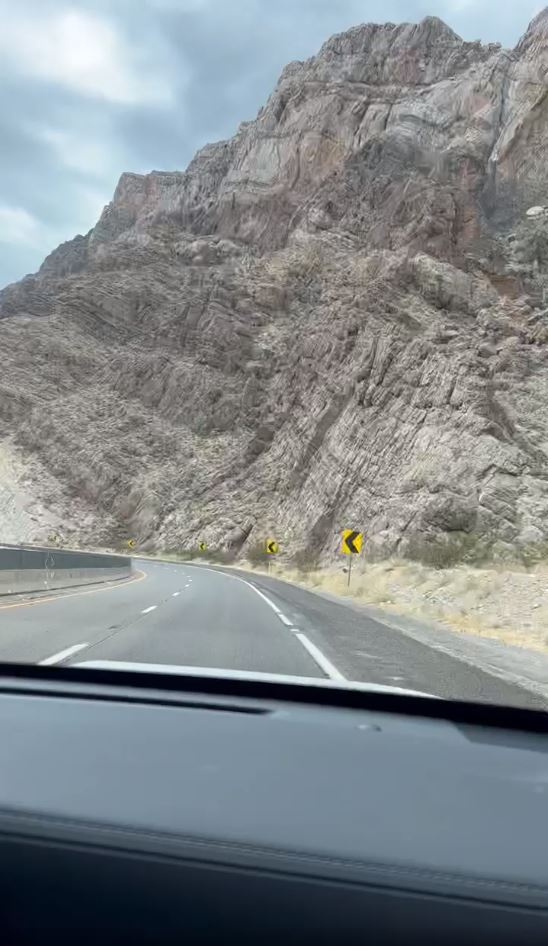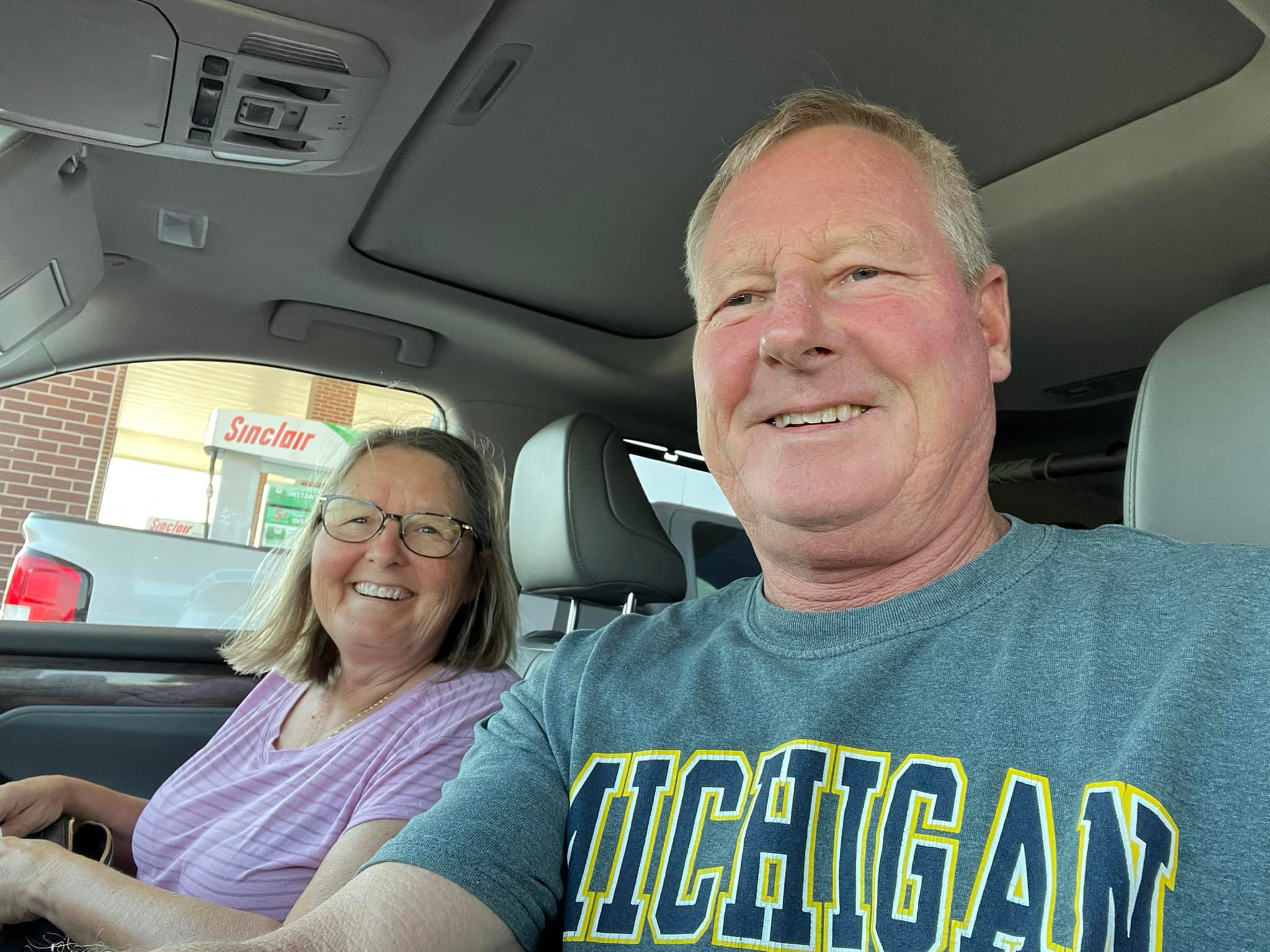 Started My journey up to Missoula Montana For my Little league Senior Softball regional. Headed up the 15 stopped in Vegas for one night, ended up second night Idaho with my sidekick my wife Debbie?? Tuesday night Chico Hot Springs in Montana. North entrance to Yellowstone.