E-Log - John Biggs WRLL Softball Regional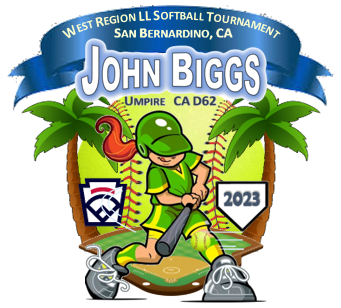 Less than one month away! The schedule/brackets for the West Region LL Softball Regional has been published....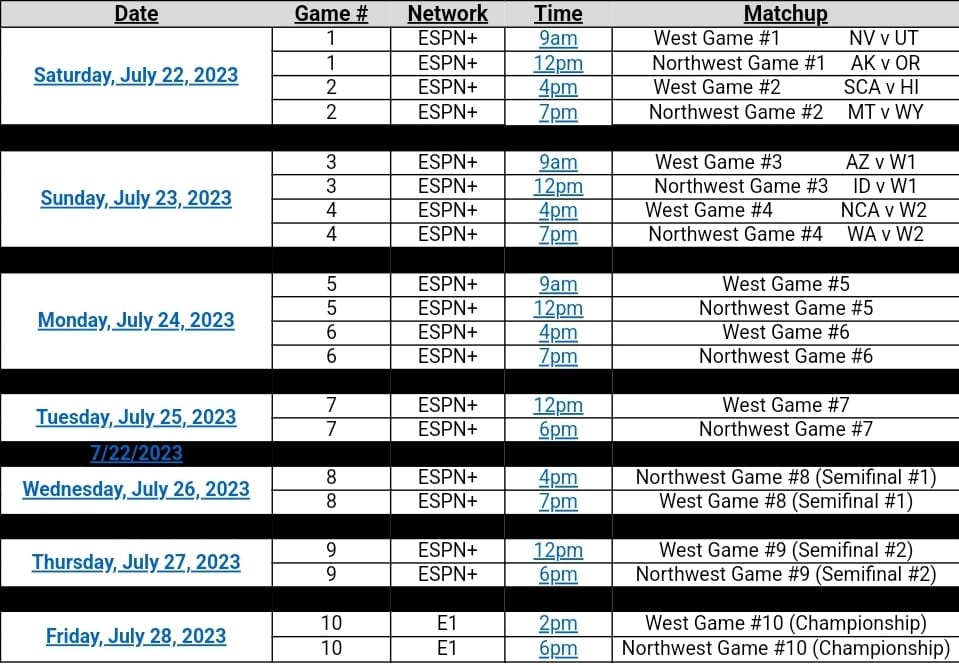 A mini-reunion of sorts this weekend at WRLL headquarters for the Advanced Clinic, an evening of Pizza Hut with three of my brothers who worked with me at the 2017 Senior Baseball regional in Sacramento -- Joey Tignor, Bill Balog, and Rick Alleman. Second photo, from 2017 at SoCal States, includes Tyrone Powell.
This summer, Joey and Bill are working the Senior Baseball World Series, while Rick is on the Little League Baseball Regional at San Bernardino.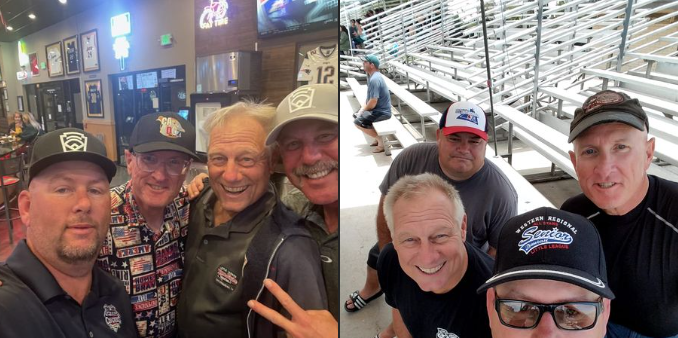 Enjoying the compressed training at the Tournament Umpire/Advanced Clinic in San Bernardino. Ten of the twelve in the crew working the Little League Western Region Softball tournament in July (we miss you Ed Newbegin and Rey Val Verde), plus instructors Frank Bontempo and Jamie Sims.
From left: Frank Bontempo, myself, Antonio Medina, PJ Turpin, Christine Larson, Ryan Fukumoto, Kyler Dolan, Daniel Johndrow behind Lisa Kimura Ballard, Brian Smith, Randy Santee, and Jamie Sims.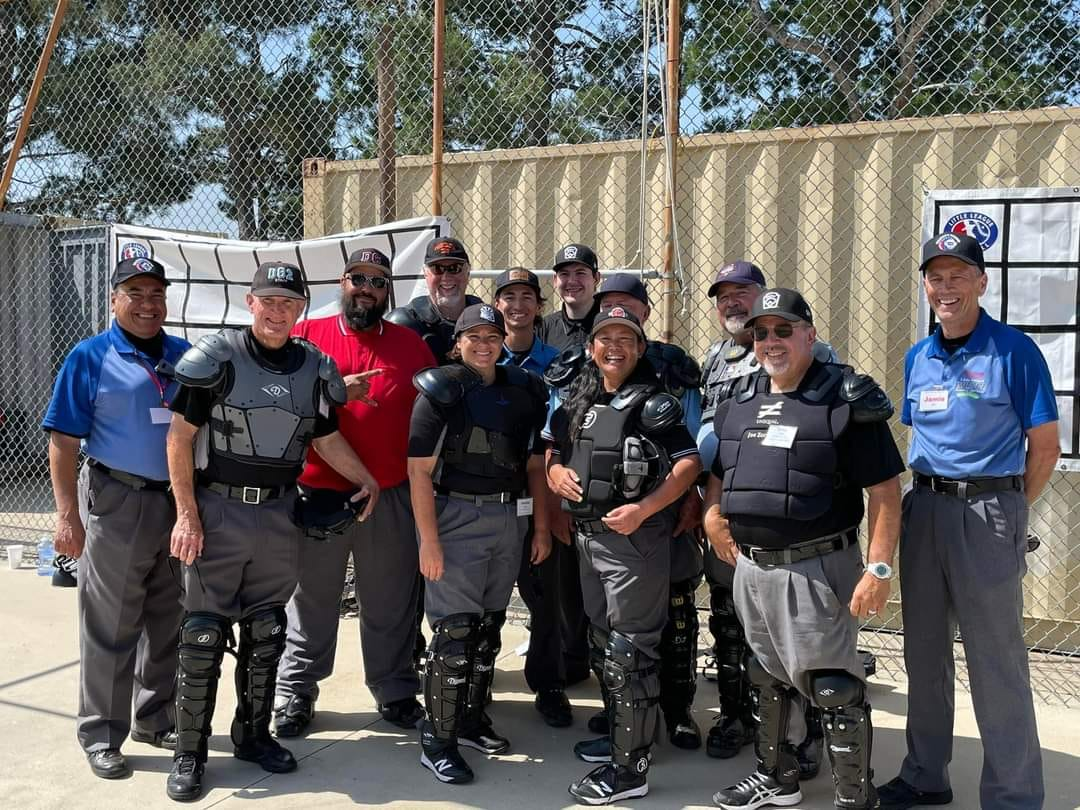 I am extremely humbled and honored to have been selected to umpire in the 2023 West Region Little League Softball Tournament in San Bernardino. Many thanks to Kit, Mark, and the Region staff, and to all the District 62, 37, and 25 umpires and staff that have guided me to this point in my umpiring journey.